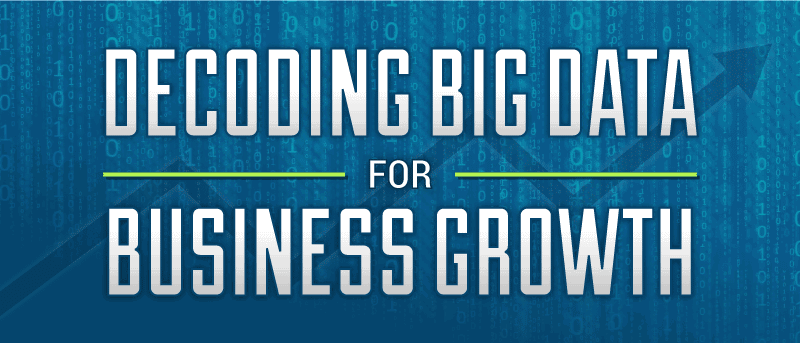 According to this infographic from SingleGrain, companies are now collecting over 75,000 data points on a single individual. That's a lot of data… but is it being utilized?
Big data is a new term used to describe the growth and availability of large data sets which, when properly analyzed, can help make better business decisions, such as improving customer relations, developing new products, and enhancing overall business growth.
SingleGrain provides 4 Ways that analytics are helping make sense of big data:
Descriptive – explaining or describing what is happening.
Diagnostic – explaining or describing why somethign is happening.
Predictive – explaining or describing the probable outcome.
Prescriptive – explaining or describing how to make something happen.
The infographic walks through every element of how marketers and companies are utilizing big data to improve customer experience, optimize business results, and market new customers.