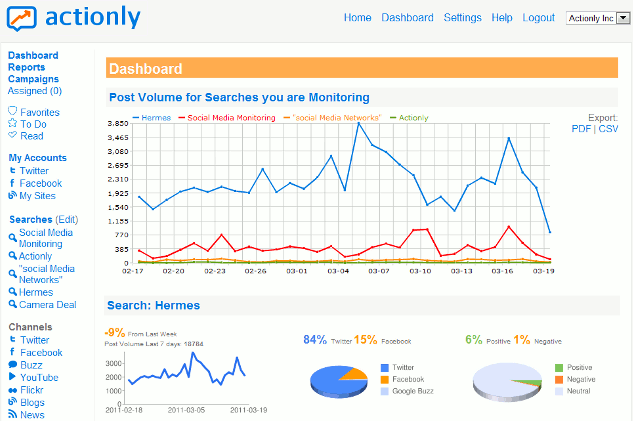 Actionly is an affordable social media monitoring and engagement suite that integrates with Facebook, Twitter, Google +, YouTube, LinkedIn and RSS feeds.

Actionly provides Social Media Marketing Tools and a Social Media Monitoring platform. We enable agencies and businesses to connect with their customers on social networks. We monitor keywords across networks like Facebook, Twitter, YouTube, Blogs, Flickr, and various other channels and pull together information so that users can view what their customers are saying about them in one dashboard. Actionly also provides Campaign Tracking technology and integrates into Google Analytics to measure the impact of every post and measure your Social Media ROI.
Features
Social Media Dashboard – Monitor what your customers are saying across social media channels, track buzz volume for your brands and products over time and export dashboard as PDF or Excel.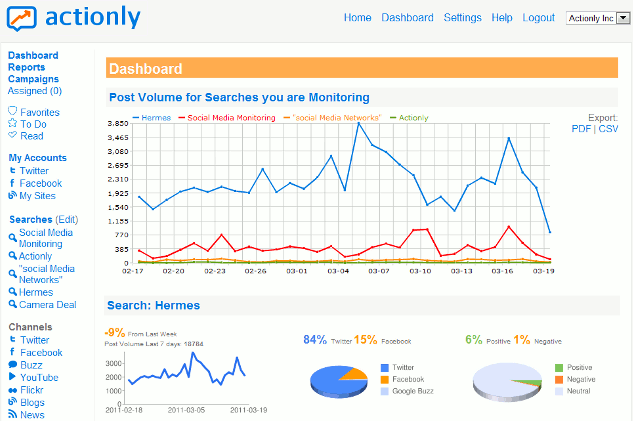 Campaign Monitoring – integrates with Google Analytics to measure your results. Measure clicks, pageviews, revenue, retweets and easily create campaigns to measure your posts.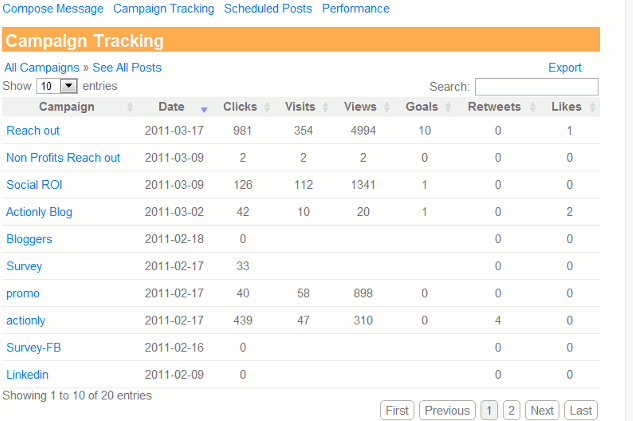 Publish to Social Media – Easily publish to multiple accounts, schedule your posts and track performance across accounts.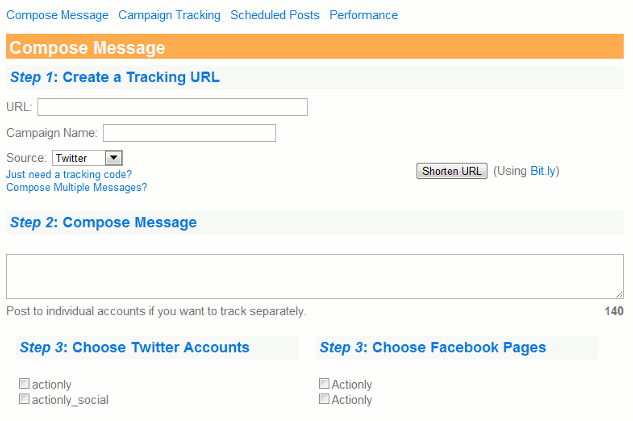 Simple Workflows – Assign tweets or Facebook posts to users, track when they have been completed and see all incomplete posts across your company in one snapshot.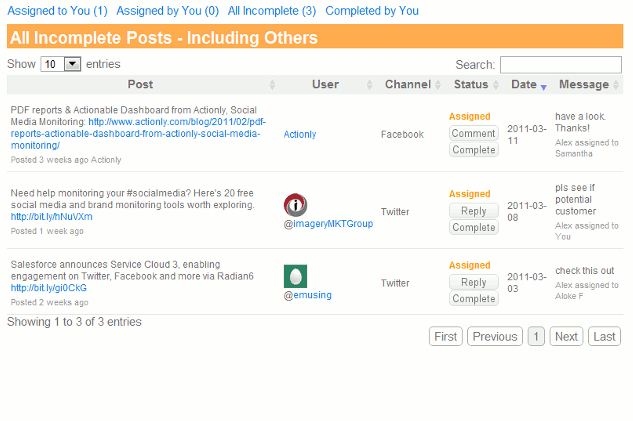 Identify Influencers – Find users who are talking about your brand or industry, easily follow, engage or write to them and see all posts from influencers to learn more about them.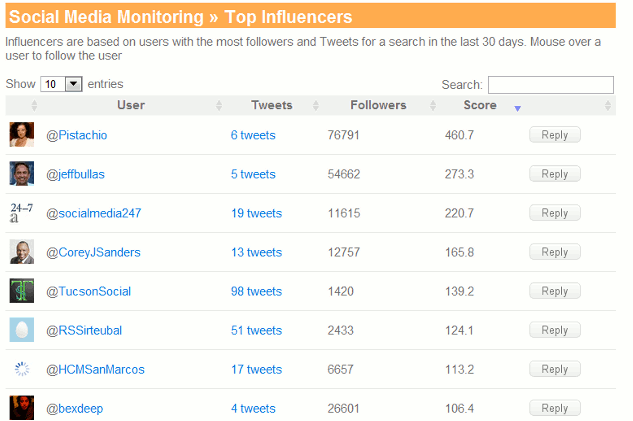 Track and Report – Monitor all your Facebook pages and Twitter mentions in one place, track key Twitter metrics: followers, retweets, mentions and report on Facebook metrics: fans, pageviews, comments.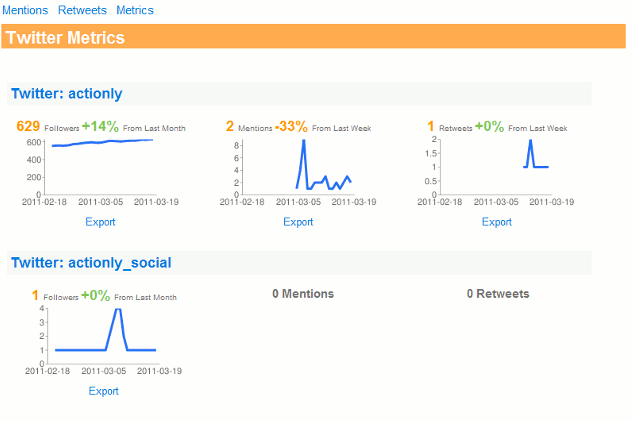 Twitter Sentiment Analysis – Track and respond to tweets based on automated sentiment analysis, easily modify sentiment if it is incorrect. Intuitive search, tag clouds, language – to help you find what you're looking for.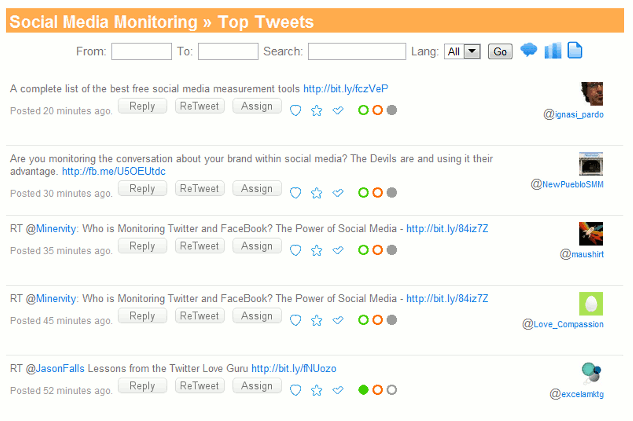 Try a 14 day risk free trial of Actionly.