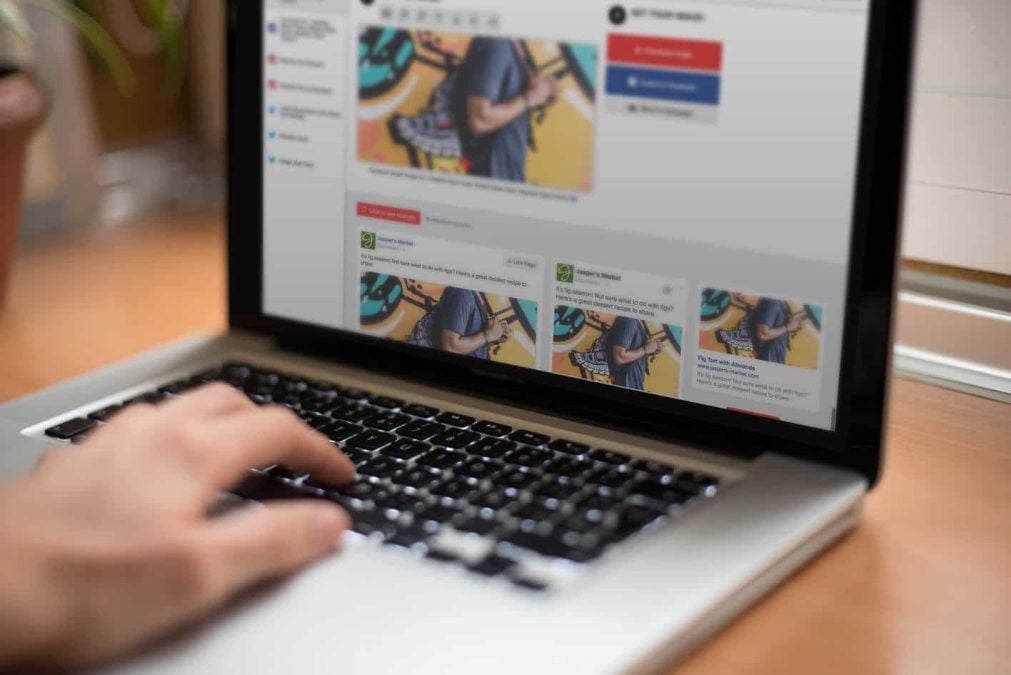 Another great tool for all of you social marketers out there trying to optimize and configure your ads. Adcat built a beautifully simple system for previewing, editing, and optimizing your ads on social media outlets Facebook, Instagram, Twitter and Pinterest.
Just upload an image, edit it, preview across each ad format, and download your optimized ad image! (Don't judge me for the cat image, it's the default image)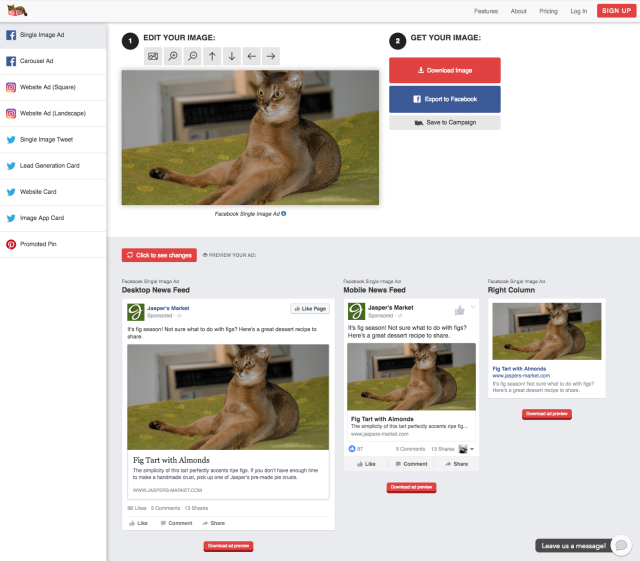 Benefits of Adcat Include
No technical skills required – No external image designer is required like Photoshop,they have a simple editor available right in the tool.
No more cheat sheets – Never again look up the latest ad sizes for each platform. AdCat updates and adds image specs as they're updated.
Save time – Adcat automatically sets your image to fit the best size possible per each ad platform.
Unlimited ad previews – See exactly how your ads look BEFORE you deploy them.
Download and share your ad previews for feedback.
Customization – Edit your image the way you want. Scale up/down, move, and even add your company logo.
Facebook deploy – Export your ad images directly to your Facebook Ads account knowing that they'll look exactly how you want them to look.
Stay organized – Create campaigns and save your image creatives to stay organized.
And, of course, you're going to ultimately save money. By being able to make your ads in a fifth of the time, you'll recoup the subscription costs in no time.
Upload Your Image to Try Out AdCat