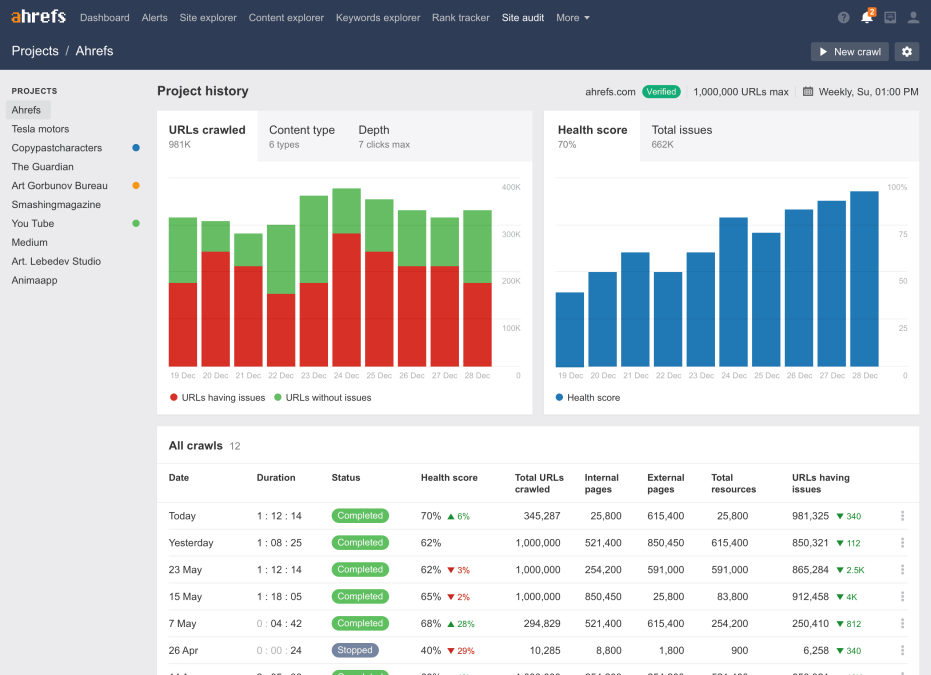 As a practicing SEO consultant, I've tested and used just about every platform on the market. In all honesty, I was losing faith in the multitude of shoddy platforms that were really just a pile of testers smashed together into a single tool that vendors liked to call an SEO audit.
I really hate them.
Clients would often try one out and then second guess the intensive work we were doing to get their site back to health – ignoring that the tool they used was based off of factors that disappeared a decade ago. Personally, I use a combination of online tools, analytics, rich snippet testers, webmasters, speed tests, offline crawlers, manual journey tracking, and digging into the site's templating to fix issues.
Every year, the impact of issues associated with organic search algorithms continue to change – but for some reason, those audit tools rarely did. And, over time, I'd say that SEO professionals really were seeking a site health tool rather than some subjective, outdated SEO audit. An audit that provides an array of tools so that professionals can focus on the areas they're concerned with.
That tool now exists with Ahrefs' new Site Audit tool.
Search engines use more than 200 different ranking factors to access your website and decide if it deserves to rank high in the search results. With so many things to consider, most websites tend to overlook a vast amount of technical SEO issues and many optimization best practices that keep them away from getting traffic from search.
The new Site Audit tool by Ahrefs will crawl your entire website and generate a variety of reports that will help you analyze your website's health and fix all possible on-site issues. You can now focus on what you recognize as the critical aspects of the site rather than having a system that just tells you.
This slideshow requires JavaScript.
Ahrefs' Site Audit tool is just one in their toolbox – which includes tools for competitive analysis, keyword research, backlink research, content research, rank tracking, and web monitoring.