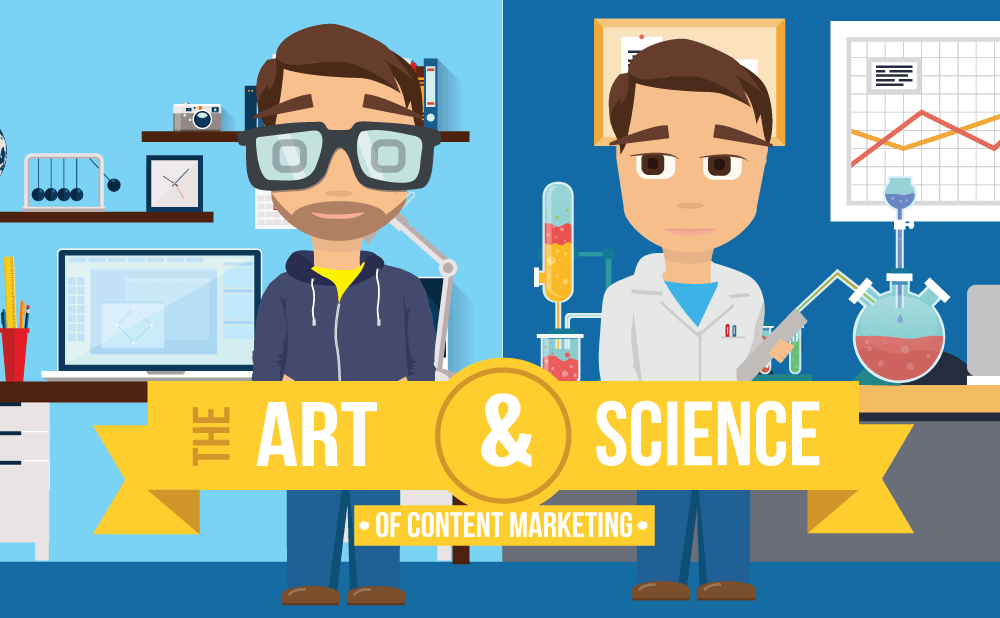 While much of what we write for companies are thought leadership pieces, answering frequently asked questions, and customer stories – one type of content stands out. Whether it's a blog post, an infographic, a whitepaper or even a video, the best performing content tells a story that's explained or illustrated well, and supported by research. This infographic from Kapost really pulls together what performs best and it's a great example of… a combination of art and science.
The two worlds of science and art are often viewed as distinct. But the best content marketers incorporate both into a single content operation. They leverage lessons from data to develop content that converts, while pushing beyond the status quo with new formats and channels. This infographic examines the power of content that incorporates the left and the right side of the brain, the artistic and the analytical.
Our process for generating our clients' content follows this process well. We do research and design in parallel, then tell a story at the intersection of them both. Great research provides the fodder that helps one trust the information they find and a great story helps them to emotionally engage with the content. This is fantastic!