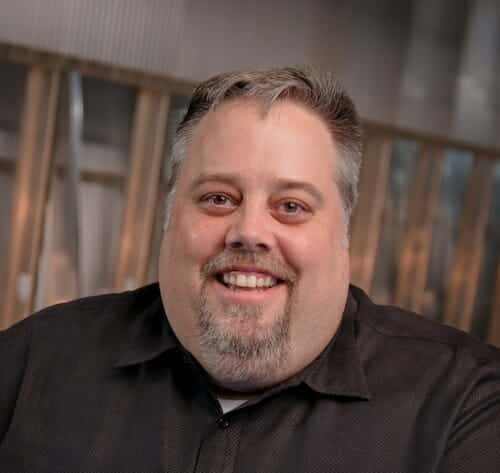 Folks tend to forget phone numbers, logos, names and URLs… but they don't forget faces typically. It's why we recommend that all of our customers get their faces out there! More and more, our social presence, our blog posts and even our search results are beginning to show faces. A friendly face is a comforting gateway to get prospects in front of you and they should not be underestimated.
Trust me, I don't put my big 'ol mug everywhere because I'm in love with myself. I do it so that folks continue to recognize me. So… drop everything and do the following:
Find a great photographer – don't leave your image to an iPhone camera or your laptop… a great photographer will set the lighting, and provide you with an image of depth that matches your personality. We love Paul D'Andrea's work! Trust their judgment on the setting and the scenery!
Sign up for a Gravatar account – upload your image, add and confirm all of your email addresses. Gravatar is utilized by most of the commenting systems in addition to WordPress (who owns the platform) and it's respected universally. Now your face will display consistently whether you're in a comment or on a WordPress profile.
Sign up for Google+ – If you add the sites that you contribute to your Google+ profile, your image will even display in search results if the authorship mark-up is within the site (most blogging platforms have implemented this). Sometimes Google+ displays your image without the markup, too!
Complete your WordPress profile – great plugins like Yoast's WordPress SEO plugin add fields to place your Google+ profile, providing the necessary markup to get your image to display in search results.
Try to keep your images consistent across your social network profiles. When someone begins to see your face on a blog comment, then in Facebook, and on Twitter, they're more likely to become a fan, follower or even a customer! I've literally had people walk up to me from Paris to San Francisco who recognized me by my photo… it's paid off in dividends!
As a professional in the space, I would recommend against cartoons (unless you're a cartoonist) or some other image. Unless they have a rare disorder known as prosopagnosia, humans recognize faces far better than they remember other details about your business or your products and services.
PS: This blog post was inspired by our project manager, Jenn Lisak, sending a great email to a client explaining the same!