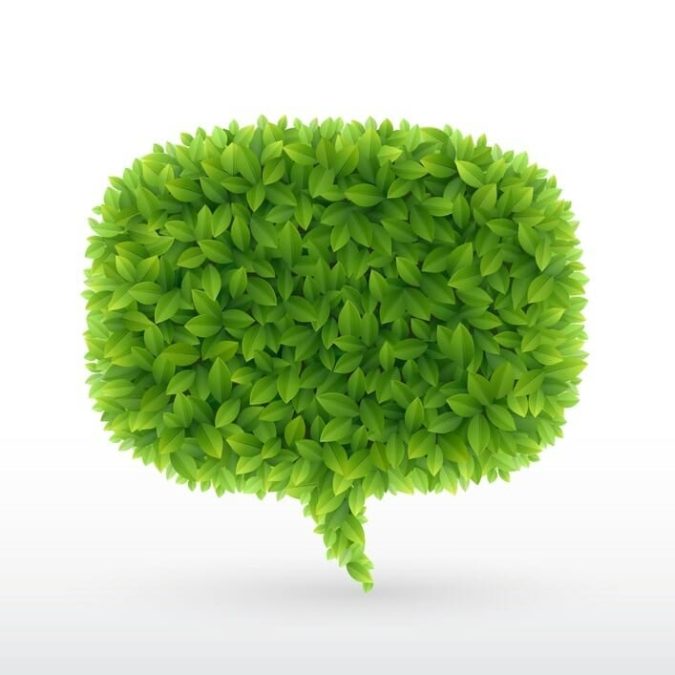 I haven't ever done a 'head to head' comparison of a blog post written with a date and one without a displayed date. Over at DoshDosh, I noticed that they have dates on comments, but the date is no where to be found in the post itself. I believe this is a better approach than my blog, where I have the date very evident in both the URL and with a date graphic. I just can't turn the clock back now without doing a lot of work!
Business and technology moves at such a rapid speed that a blog post that is one year old may no longer be applicable today. If I see a few blog posts on a topic, I'll often select the freshest date in the pack and ignore the others.
Page Freshness and Search Engines
Surely there are many others that are doing this as well, which I believe is evidenced in search results. Search Google Blogsearch and the results are sorted in reverse chronological order. Even within Google, I often notice that newer articles are nearer the top of the results. I've also noticed other bloggers who often 'republish' content – 2 articles almost exactly the same but one published recently. Although the content is nearly identical, the newer article appears near the top!
Page Freshness due to Commenting
I can not believe it's a coincidence that my most popular posts on my blog are ones that have a consistent chain of comments. User generated content, like comments, 'refresh' a blog post by causing a content change that the search engines then reindex. In short, comments keep your content 'fresh' to both readers and to the search engines.
Commenting Services kill your Freshness
There's quite a buzz on the few commenting services out on the market that are making quite an impact. Understanding these technologies is important, though!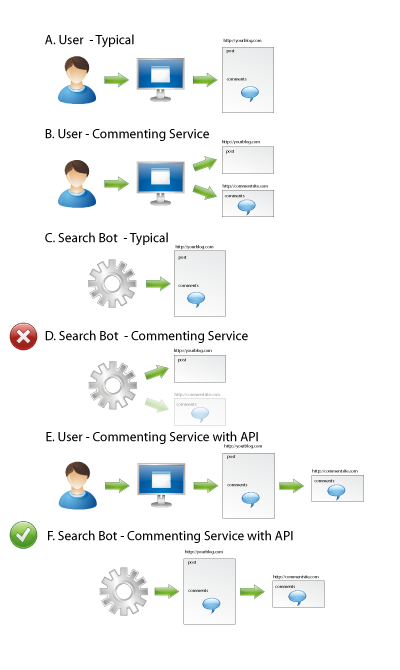 Notice that when a User makes a request for your page (B), the user's browser makes a request for the page content and then an additional request for the comment content. It's pretty seamless. In fact, if you've got a large conversation, it's quite nice since the comments load after the page via JavaScript (aka client-side). The browser puts the pieces together!
The problem is that a Search Bot, the programmatic engines of the search engines, is not a browser! The Search Bot will make the request (D) for your page and that's where it stops. Regardless of how much great content or fresh content is being added via the comments, the Search Engine is oblivious since it never requests that information. Your page is stale and forgotten.
There is Hope!
These services are incredibly robust and fun to use, so I'm not knocking them altogether. Personally, I simply don't believe that the features of these systems outweigh the benefits of user-generated content and search engine optimization. The fix is to develop server-side Application Programming Interfaces for these services (F). This way, my web server can still display the comments for a user OR search engine and my site will benefit from it.
With a handful of these services on the market already, you have to ask yourself:
how do you control and manage the ton of your content that they own?
If they go out of business, how do you recover that information? If you decide to leave their service how do you recover that content? It could get ugly!
I'm a Software as a Service professional, so I do believe in the benefits of third party applications like this for managing processes more efficiently. In this case, I want to ensure that I benefit fully from comments made on my blog, though! If they go server-side, I may give switching over some thought, but until then I'm steering clear.