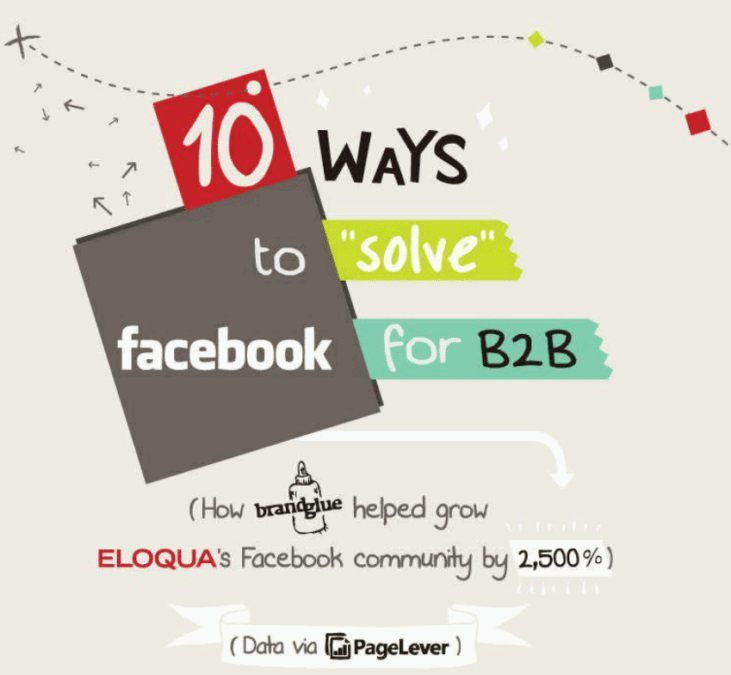 Brandglue, a newsfeed optimization tool that helps pages rank higher with the Facebook algorithm, has provided insight using PageLever statistics on how they helped Eloqua grow their Facebook community by 2,500%. It's a great presentation, walking through the use of landing tabs, sweepstakes, referral data, content, timing, etc. The resulting 2,500% increase in Facebook drove 150% more visits back to Eloqua. Nice work!
The bottom line from Eloqua's post on the presentation:
Stop using auto-posting tools: They cloud your content's visibility.
Create a landing tab for new visitors: You wouldn't believe the impact it has on conversion.
Shift your focus from page views to stream views: The action happens in the newsfeed.
View more presentations from Eloqua