Branch Metrics offers a platform that helps you produce universal campaign links that help you to gain mobile application adoption organically. Their platform can assist you:
Convert website users to app users, using a text-me-the-app page or universal app banner
Help grow your app through referral, incentive and advocacy campaigns.
Increase mobile app activation rates with automated login and incentives.
Track app adoption metrics accurately by channel, user or content.
By embedding the Branch SDK into your iPhone or Android app, Branch links pass referring and contextual data through install, allowing you to customize the whole app experience depending on where your users come from. You can generate a personalized welcome when referred by a friend or provide different post-install offers for different users.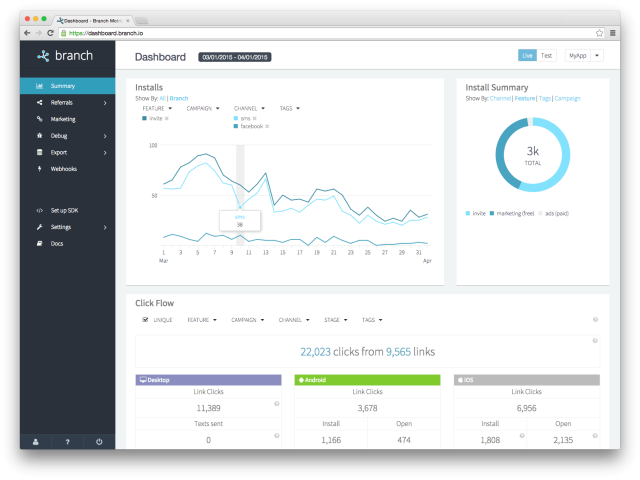 The platform provides you with the analytics you need to optimize your app download campaigns by measuring every channel and event. Using Branch links you can send web visitors to content in your app seamlessly, even if they don't have the app already installed.