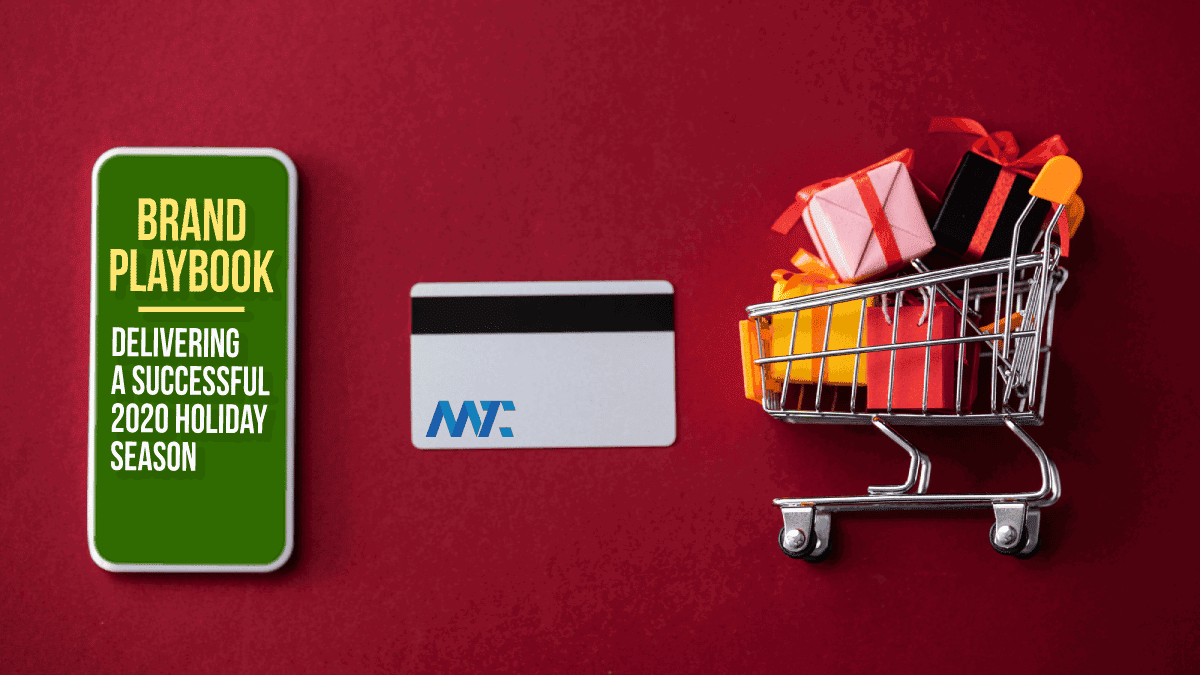 The COVID-19 pandemic has had a dramatic impact on life as we know it. The norms of our day-to-day activities and choices, including what we buy and how we go about doing so, have shifted with no sign of reverting back to old ways anytime soon. Knowing the holidays are around the corner, being able to understand and anticipate consumer behavior during this unusually busy time of year will be key to curating successful, exceptional shopping experiences in an otherwise unpredictable environment.
Before crafting the perfect strategy, it is important to first reflect on some of the most notable takeaways in consumer behavior from the first half of 2020, and what the implications are for marketers and brands alike. For example, in the heat of the COVID-19 pandemic, retailers are observing a rise in online and omni-channel shopping as people opt for safer and more convenient buying practices. In fact, compared to last year's holiday shopping, consumers are reportedly 49% more interested in shopping online and 31% more interested in shopping in-app. In some respects marketers should be conscious that perhaps this season, more than any others before it, will be a digital-first holiday.
Further, InMarket receipt and credit card data show that consumers are gravitating towards value tied to the brands they know best during these uncertain times. In fact, private label brands were shown to grow in popularity across all income groups, including those making over 100K annually, and spending on familiar brands in bulk is increasing as customers return to the familiar names at value pricing as their preferred choice.
Keeping these changes in mind in tandem with leveraging an effective campaign strategy will be key to curating more impactful shopping experiences that breakthrough the noise of the holiday season, and of the COVID-19 chaos at large. As such, winning brands will be sure to take into account the following key factors in their strategies:
Understand Your Target Audience
As with any campaign, understanding the target audience and their behaviors pre-visit will be the first key step to effectively reaching consumers in the moments that matter. This will be especially important during current times, where shopping behaviors and needs are continuing to evolve. Looking at visitation patterns through historic location data has always been a core component to the information gathering process, but it will prove even more crucial this holiday season in order to anticipate these unprecedented changes in shopping patterns. Key segments to identify this season may be consumers interested in curbside pickup, those prone to switching channel purchase behavior in consideration of the pandemic, and those adapting to the external environment by embracing their hobbies and interests.
Understanding the context at large, and being able to accurately predict audience needs and behaviors are ultimately what all brands strive to achieve, and data analysis will continue to play a key role in this process. Thus, during this info gathering stage a 360-view of the consumer is taken into consideration when analyzing shopping behavior pre-visit. Only then will brands be able to effectively use insights to inform the curation of their campaign delivery.
Leverage Multiple Channels in Real-Time
With the rise in preference for online and omni-channel shopping, leveraging multiple channels in your marketing campaign will be key to engaging a wide range of consumers at multiple touch points in real-time.
Whether online, via mobile/in app, or through connected TV, using real-time engagement techniques across these platforms will be important to delivering and analyzing 360-consumer experiences throughout their decision making and purchase journeys. As digital engagement opportunities only grow more sophisticated overtime, the winning brands will be those who learn how to leverage these multiple platforms to reach consumers at home, on the go and in stores at their moment of need.
Curate Content while Offering Easy, Fast, Convenient Buying
In today's climate, breaking through the noise with eye-catching, relevant, and enticing content is now table stakes. With consumers growing increasingly wary and hesitant to spend money on spontaneous purchases, it is now even more important that brands deliver hyper-targeted messages to build trust, familiarity, and a sense of helpfulness from the brands that naturally aid the shopper on their purchase journey. In doing this, purchase conversions will become much easier, and more importantly, the groundwork for a long-term customer relationship will be laid.
Additionally, brands will need to supplement their messaging by embracing technology and facilitating fast, easy and convenient buying services such as one-click ordering, click to cart functionality, online to curbside pickup options and product/inventory alerts. Through measuring the impact of past advertising efforts and their resulting offline habits and purchase behaviors, brands will be able to better understand who their consumers are and what types of content, messaging and services drive desired shopping behaviors and purchases. Conducting this ongoing analysis will allow for not only a successful holiday campaign, but future campaigns to come.
Keeping these key factors in mind, while understanding recent changes in shopping behaviors as a result of COVID-19, will both be important for brands to succeed this holiday season under such unprecedented circumstances. But breaking through the white noise of media clutter and driving value will be a long-term challenge beyond the holidays as markets witness the movement to multiple channels and the norms of business exchange shift towards online dependence. Although the next few months will continue to be an unpredictable time for businesses, a key takeaway has been our growing reliance on data-driven insights and use of state of the art adtech solutions in order to better understand consumer behavior and connect on a deeper level, building better experiences for brands and consumers alike.
Download InMarket's 2020 Holiday Playbook
We wish you the best of luck this holiday season, and happy shopping!