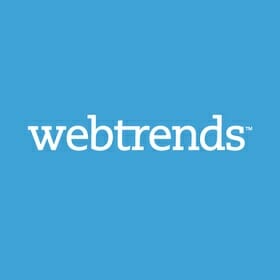 Well… up until now, you couldn't. Thank goodness that there are analytics firms like Webtrends charging ahead on this front. Webtrends (disclosure: they are a client) made a decision over a year ago that the web site was but a small piece of the overall analytics puzzle.
Since then, they've been advancing their platform and skyrocketing their capabilities- acquiring a multivariate testing, split testing and optimization platform, releasing Analytics 9 with an incredible API, real-time analytics and mobile analytics!
Before the month is up, Webtrends is adding some more news – the ability for companies to effectively measure traffic on Facebook. This is what analytics providers should be doing. Your web presence is no longer simply your site… it's also other domains, subdomains, SaaS platforms, video, landing pages, and social media. Webtrends' vision is absolutely in alignment with what marketers need.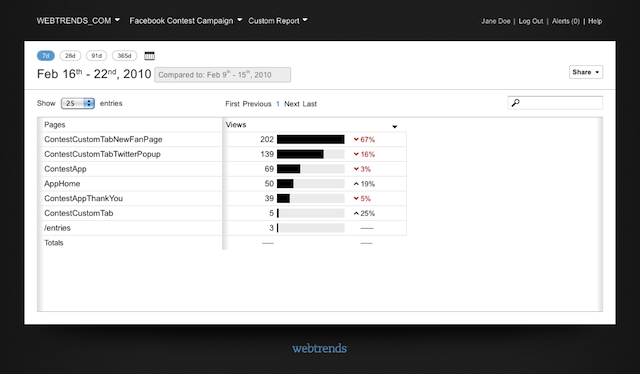 Webtrends Analytics for Facebook
For the first time, marketers can view their Facebook measurement alongside other digital marketing investments such as websites, microsites, blogs, mobile apps, and more. Additionally, using Analytics 9's RSS overlay capabilities, marketers can easily see the impact of promotional efforts. Tracking custom tabs, applications, and sharing provides the most complete measurement of Facebook available in the market.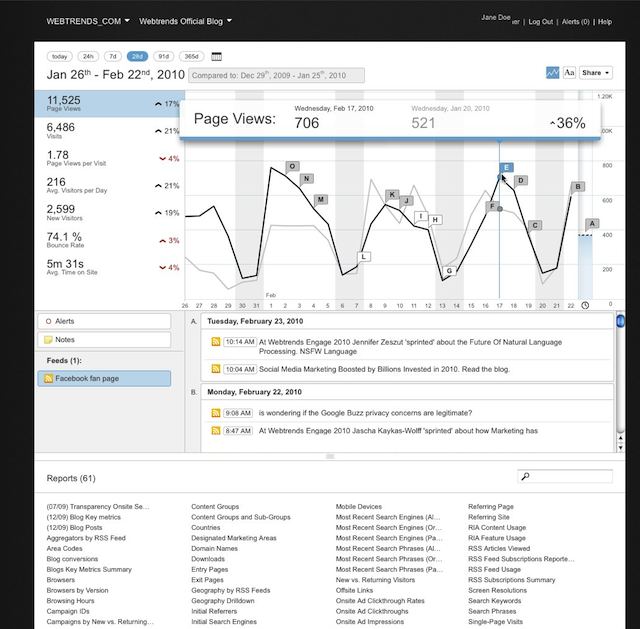 The ability to have concrete measurement on investments within Facebook and compare them apples to apples with other digital channels is critical to marketers. Our comprehensive approach to measuring Facebook, beyond just applications, allows marketers to understand the broader picture of how their Facebook investment is performing. – Jascha Kaykas-Wolff, vice president of marketing, Webtrends
How Webtrends Analytics Collects Data on Custom Tabs
Custom tabs and applications have critical differences for data collection, due to Facebook's Terms of Service and its commitment to user privacy.
Brands can't use traditional analytics methods for tracking custom tabs because Facebook does not allow Javascript, and they aggressively cache images.
To overcome these limitations, Webtrends developed a new method that uses their data collection API to bring Facebook data into Webtrends Analytics.
In addition to tracking tab views, Webtrends can also measure Tab views segmented by fans and non-fans, Clicks on buttons and links, such as the Share button and its options.
How Webtrends Analytics Collects Data on Facebook Applications
Applications allow more tracking options both because they allow Javascript and because the Facebook terms of service allows for collection of user level data.
Webtrends utilizes their Data Collection API to bring Facebook data into Webtrends Analytics.
Webtrends can measure any type of application built on the Facebook platform.