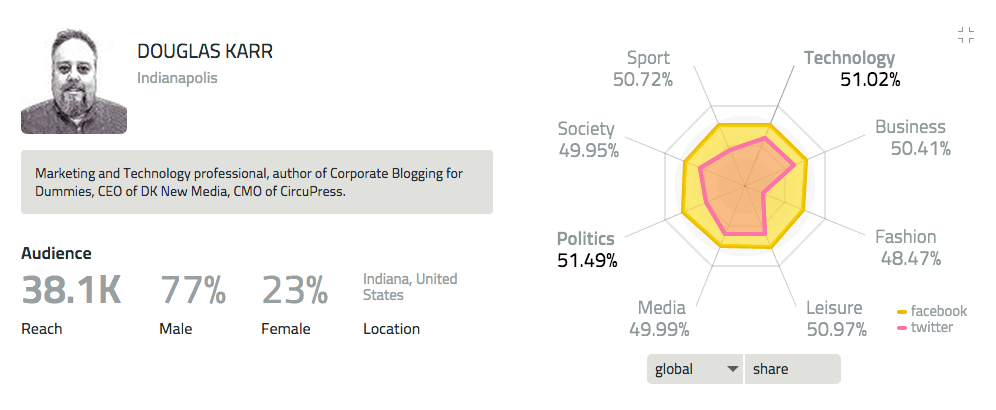 Buzzoole is a campaign management tool that you can utilize to invite influencers and brand advocates to promote specific and detailed campaigns, then measure the impact of the campaign through their interface. The advocates you select can also exchange the points they receive in gift cards to shop online.
Users sign up for Buzzoole utilizing Twitter or Facebook and the system analyzes their content and generates a profile that can be utilized by brands to better target their campaigns.
Then the user can sign up for campaigns they are invited to. The campaign details provide all the assets and information needed as well as a URL to validate that your advocates have published the campaign.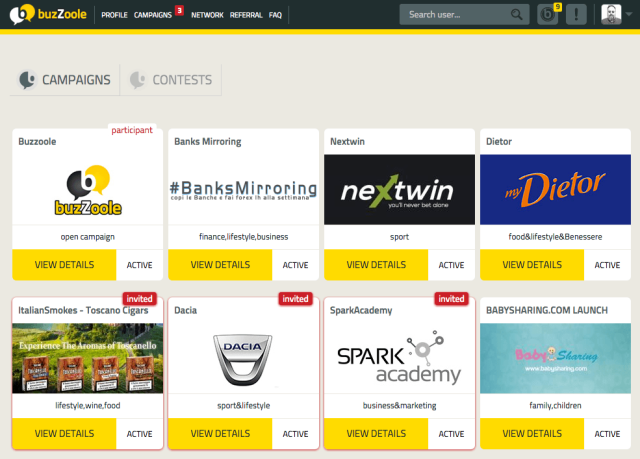 Currently, there are almost 20,000 publishers on the site, including Ford, Red Bull, Bacardi and other key brands. I'm including my referral link in this post so that you can see what my profile looks like and I'll be rewarded when you sign up!