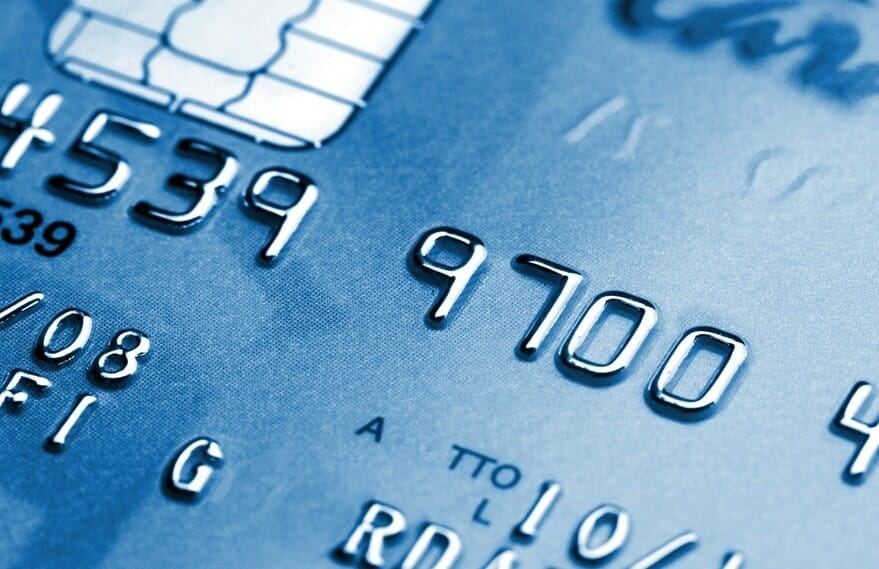 While at IRCE, I got to sit down with Intuit's SVP of Payments and Commerce Solutions, Eric Dunn. It was an eye-opening look into Intuit's growth in the retail and ecommerce market. In fact, many people don't realize but more money flows through Intuit than PayPal when it comes to online commerce (if you include their payroll services).
Intuit is continuing to strive to be an end-to-end solution for any ecommerce or retail business where owners can have real-time insight into their financials. Included in this is their competitive offering for payment processing. To help small businesses grow their e-commerce presence, QuickBooks Online has partnered with BigCommerce.com and Shopify to allow SMBs to easily sell online, at their retail location and everywhere in between.
The Shift to EMV Credit Cards
Credit card companies making a transition to chip enabled credit cards by October 1st, 2015, known as EMV cards. EMV stands for Europay, MasterCard, and Visa, the developers of the standard. This shift means all your customers' cards will have an embedded chip that will be read differently than utilizing the magnetic strip.
EMV technology was developed to help fight the ease of which magnetic strip cards could be duplicated. Since introducing EMV-chipped cards into its market, face-to-face credit-card fraud has dropped 72%. EMV payments can be made using an embedded chip or wirelessly through terminals that support contactless EMV payments.
What you may not realize is that the shift to EMV also substantially shifts liability for retailers and anyone else accepting credit cards via a card swiper. Here's an overview from Intuit: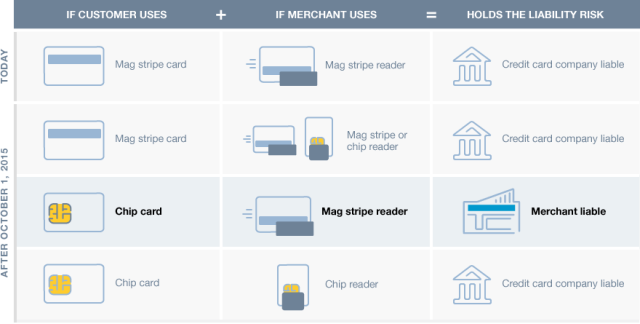 You can read more about EMV and why you should be planning to migrate to these new readers on the Intuit site. In light of the EMV liability shift, Intuit QuickBooks is also releasing a new EMV reader. EMV cards are designed to be inserted into the reader and remain in place throughout the entire transaction.
Small Business Adoption of EMV Technology
Intuit surveyed small business owners to get their perspectives on EMV technology and the upcoming liability shift:
42% of small business owners have not heard of the EMV liability shift deadline.
58% of small businesses have higher sales transactions when customers pay with a credit card.
57% of respondents cited the cost of a new terminal or reader as the top reason keeping them from planning or upgrading to an EMV-compatible solution.
85% of small business owners who will not migrate, or are undecided, are unaware of the financial and legal liabilities they will be responsible for starting in October.
86% of small business owners who will not migrate, or are undecided, may not be able to handle the financial and legal liabilities of fraudulent card transactions.