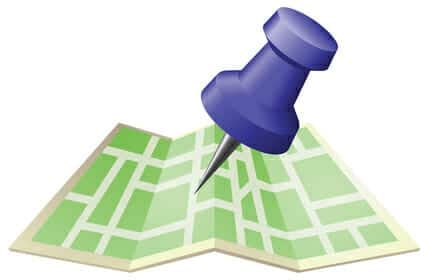 The pagerank algorithm was largely gamed because all it required was a black-hat SEO person building keyword-rich links back to a site. Over time, regardless of where the links were built, the site would rise in rank. Google knew that their search engine results were being gamed and subsequently strengthened their algorithms to pick up other quality queues. The quality of the linking site and relevance of the content their played a role as well as how popular the linking sites and destination sites were within social media.
What are Citations? Co-citations?
When it comes to local search engine results and ranking for your business, backlinks and mentions aren't the only game. Citations continue to grow in popularity by Google for determining the validity and authority of a business in local search result. Citations aren't links, they're text that is distinguishable amongst the other text on a page. One example is the full address and phone number of your business.
With no links, Google can determine the popularity of your local business by how many high quality sites are listing your business address and/or phone number. These are known as citations. And other sites that list similar citations that connect through sites are co-citations. Think about it… an address listed on any site can generate the connection that Google needs to determine a relationship between the content and the local business.
Listing your business address and phone number on a page that has keywords relevant to your business can now get you ranked for that keyword combination in a local search result.
Does this mean you should go out and buy a directory submission package for your business? Absolutely not. Google is beginning to discriminate against low quality directories that are just link farms for businesses. However, they are paying more attentions to citations on top quality sites that are listing your business information. Your job is to ensure that the information provided is up to date and accurate!
What can you do to help?
Be sure to include your business name, address and phone number throughout your site. Make sure your listed information is consistent across all sites. We recommend that our clients publish this information clearly on every page.
List and maintain your business with Google and Bing.
Utilize rich snippets for local businesses within your site so that search engines can acquire the necessary geographic information.
When there's an opportunity for your business to be mentioned in an article, press release or blog post – be sure to include your full mailing address and phone number. These citations within the content of the keywords you wish to be relevant for are very helpful.
How can you find Citation sites?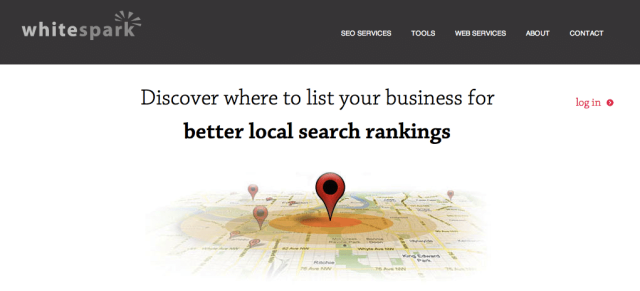 Whitespark has a local citation finder. The tool allows you to enter keyphrases and identify other variations of the key prhases. The tool produces the citation site listings for the top ranking sites. As well, the system allows you to track which citations you already have so you're not wasting your time.