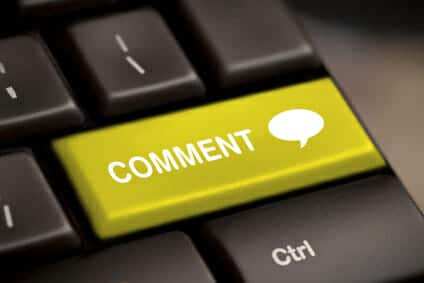 Does commenting on other blogs help my search engine ranking? Google's ranking algorithm weighs heavily on relevant links back to your site. Since links back to your site help, wouldn't it make sense that commenting and leaving your links everywhere would benefit your site? Not exactly.
In this recent video, Matt Cutts (Search Quality for Google) discusses the potential risks of allowing users to post comments with link spam on your blog. You have control over the content on your website, and if Google catches you linking to spammy websites, they'll likely consider your website spammy as well.
He also touches on the reason Google typically doesn't penalize your website for spammy in-bounds links. If Google penalized websites for any type of in-bound link(s), then competitors would be building the worst links possible to each other attempting to remove competition from the search results.
There are still plenty of blogs that do not add the rel="nofollow" attribute to comment links. Why would a blog owner want to do this?
A dofollow blog comment link is a simple reward to users that add valuable comments and feedback. The blog owner gets valuable user-generated comment and the visitor who leaves a good comment gets a dofollow link. Most blogs that allow dofollow comment links strictly moderate those comments and links, so you're not likely to get away with posting a link unless your comment contributes and adds value to the blog post.
Another reason a blog might allow dofollow comments is if the blog has been around for a long time and the owner doesn't update the platform often. Believe it or not, there are thousands of blogs that have not been updated since the rel='nofollow' attribute was invented. Many of the blogs are still used and new posts are added regularly. Many of these blogs are moderated closely or filled with blog comment spam.
If you're trying to build your backlink profile I would stay away from blog posts with other spammy comments. You're not likely to get penalized from posting links next to spammy links, but Google often identifies these spam riddled pages and filters them from their link graph.
In most cases the effort of building your backlink profile by posting blog comment links is not worth the effort as these sites normally contain so many comment links that the PageRank value is divided too much to pass substantial value. Blog comment links with the rel='nofollow' attribute will not pass any value to your website.