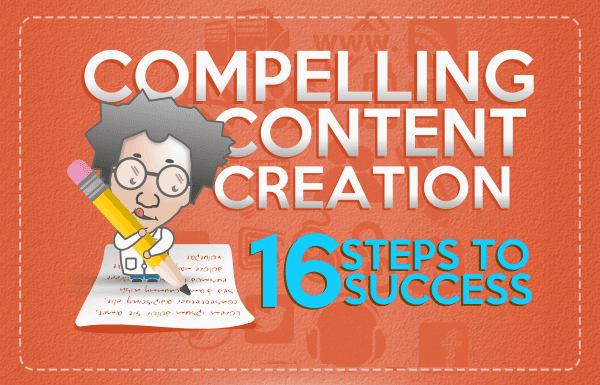 Sometimes a checklist makes life easy and this one is pretty good on ideas for developing compelling content creation courtesy of WebSearch SEO. I like the advice here because it goes beyond the actual media and points to other elements that make consuming the content easier as well.
The 16 Steps to Compelling Content Creation:
Think like a journalist.
Get inspiration from your network.
Try short, concise content.
Use industry news.
Keep it conversational.
Don't oversell it.
Use imagery to back it up.
Invite guests for new viewpoints.
Reach out to your audience for topics.
Repost and repurpose relevant content.
Be honest on how well you understand the topic.
Do your homework and research the topic.
Make navigation easy and provide a path to engagement.
Keep topics and landing pages separated.
Avoid topics that will go stale.
Transcribe video and audio.