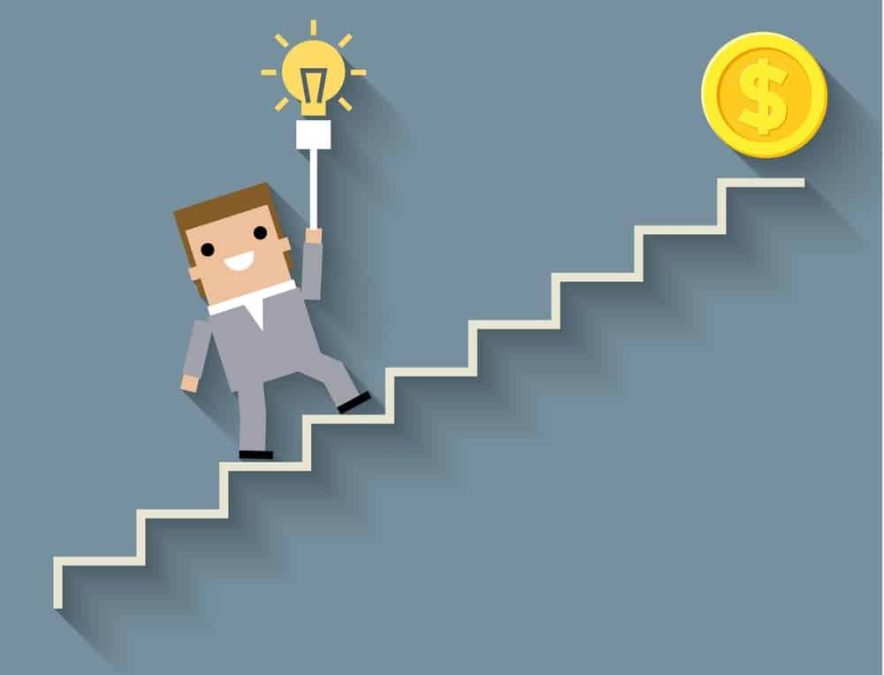 Sales Enablement
ConnectLeader TopRung: B2B Sales Gamification and Performance Management Tool
B2B sales acceleration technologies innovator ConnectLeader has announced the availability of its TopRung sales gamification and performance management tool. TopRung uses the power of team competition to align, adopt and accelerate sales activities, as well as drive sales process adoption and create more lead generation conversations that become pipeline opportunities. TopRung uses the power of team competition, sportsmanship and fun to:
Align, adopt and accelerate sales activities
Drive sales process adoption
Create more lead generation conversations that become pipeline opportunities.
TopRung was named a finalist in the BIG Awards for Business in the New Product of the Year category.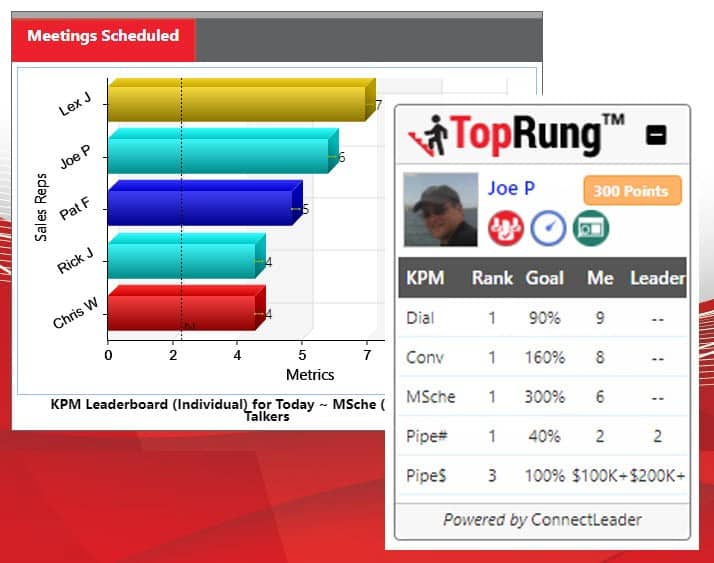 We use TopRung to solve a critically important part of our sales process–keeping reps engaged and motivated on a consistent basis and with a little friendly competition built in. Katie Lawrence, CareerMinds VP of Sales
ConnectLeader's gamification puts the human element of sportsmanship and fun into the functional process of today's rigid sales systems.
Games have always kept players engaged as they compete to achieve goals through motivation, creative thinking and team bonding. ConnectLeader's TopRung gamification takes all the excitement of a game-based challenge and integrates it into modern sales systems to enhance the experience of selling and closing a deal. Senraj Soundar, ConnectLeader's CEO
TopRung also leverages all standard objects in Salesforce and ConnectLeader data, to custom-fit the tool for any business need. Additional features include:
Contests – Matching against peers to determine winners while also setting challenges among the sales teams to determine who ends up at the top.
Honors – Reward sales preparation and activity by underscoring performance to teammates, co-workers and management.
Notifications – Broadcast leaderboard progress onto a TV Channel or screen mounted over the sales floor–with customizable songs and breaking news alerts that celebrate major milestones.
Rich Data Analysis – Allows sales managers to have all the sales performance data in one spot. Sales activities, outcomes and progressions are captured to give managers advanced trending analysis and the ability to remediate or enhance behaviors.
About ConnectLeader
ConnectLeader provides sales acceleration technologies for all types of sales roles to increase their top line revenue through accelerated communication, reduced costs and optimized marketing resources to be more efficient. The ConnectLeader Intelligent Sales Acceleration platform gives sales and marketing teams powerful tools to identify and engage high-quality sales prospects and includes sales connectivity optimization solutions for all types of sales and business development teams. This innovative cloud-based technology is built on the ConnectLeader Adaptilytics™ data intelligence engine which identifies and prioritizes outbound calling lists ensuring your best leads are contacted first.