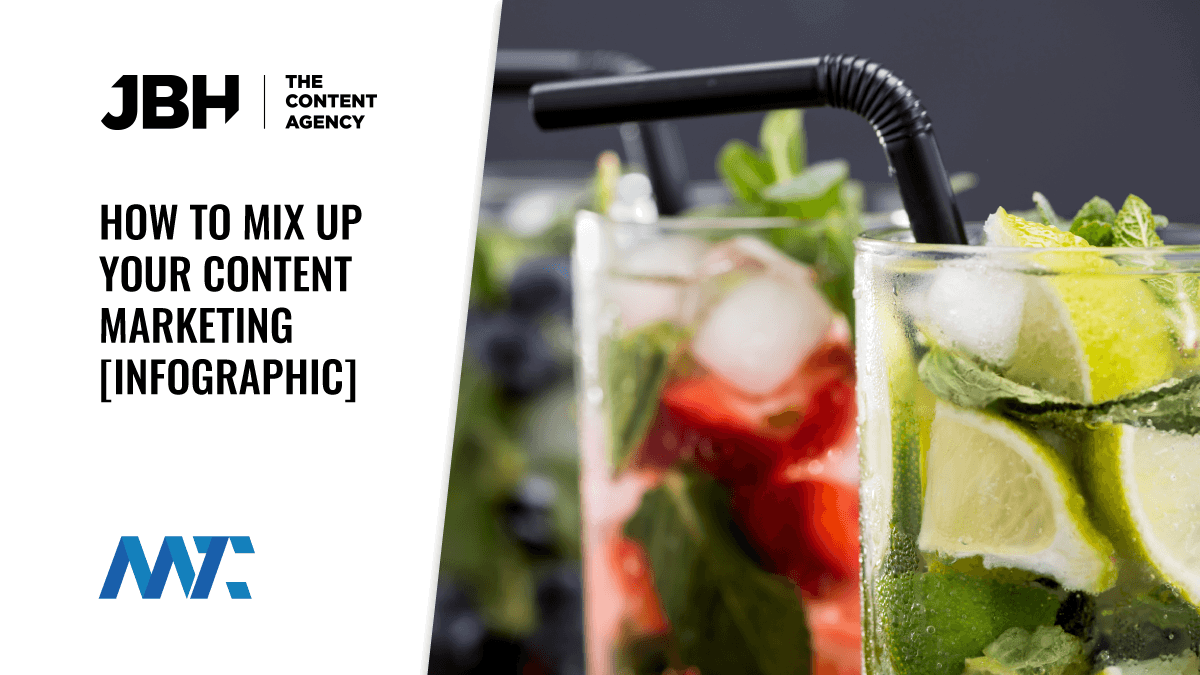 I enjoyed this infographic from JBH and the story and imagery it produces as you think about content. 77% of marketers now utilize content marketing and 69% of brands create more content than they did a year ago. And just as everyone has a taste for their favorite cocktail, it's important to remember that your audience is diverse – with many enjoying some types of content over others.
To help you improve your content marketing efforts JBH has curated The Mixology of Content Marketing infographic – serving up advice on how to create and deliver optimised content with some healthy stats from HubSpot and SmartInsights thrown in for good measure!

JBH
Personally, I'd add a coaster to every drink with a nice call to action. Content performs much better for your business if you provide a path to engagement and conversion along with the drink!
Just keep in mind that almost everyone appreciates their drink a little differently from the next. I'm a huge fan of a nice bourbon and Coke, but I'm a bit of a lightweight, so there's typically a lot more Coke than most bourbon aficionados appreciate. Replicating the same drink over and over only works if it's the same visitor you're personalizing the experience for over and over.
As always, I recommend doing some testing to find the perfect drink. A bit more facts one time, a completed use case the next, a little fewer sales… all may be the variety you need to attract even more people to engage with your brand.