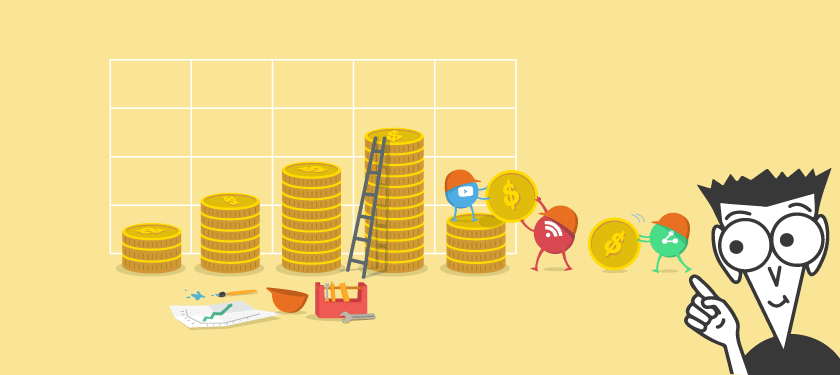 The folks at Uberflip have taken a comprehensive how-to on calculating your content marketing return on investment, and put it into this uber cool infographic.
The popularity of content marketing is undeniable. According to the Content Marketing Institute, over 90% of brands are already investing in eBooks, videos, social media, blogging, and other channels. However, only less than half of them know exactly how to track the success of their efforts.
My only advise on utilizing this strategy is to realize that ROI on content is not static, it changes over time. Often, the return on investment on a single whitepaper or infographic or even blog post can grow your authority and increase revenues over and over again. And the popularity of your content today can impact the performance of your content tomorrow. Content Marketing ROI is not a static calculation, it's one that needs and builds momentum over time.