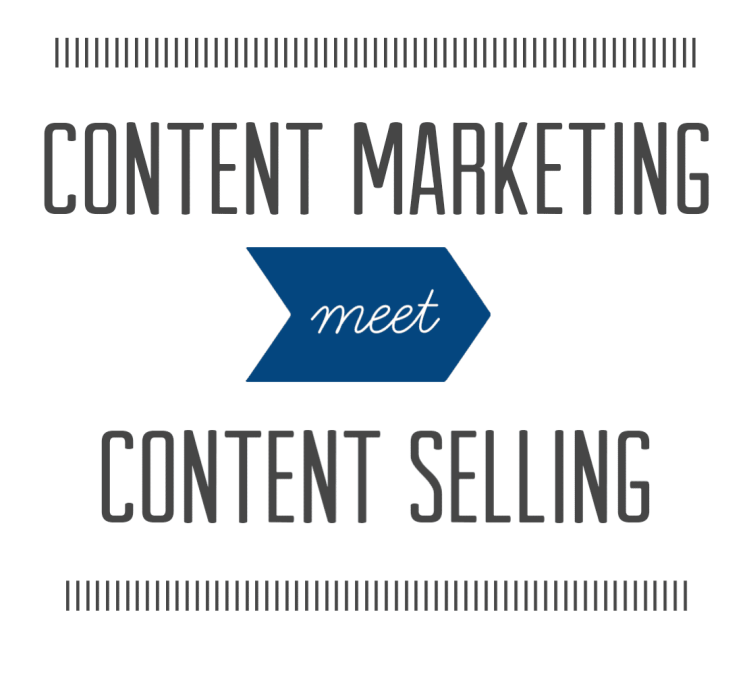 When I first wrote the title for this post, I wrote How Does but I honestly don't believe too many companies understand how each impacts the other so I changed it to How Should. We often see beautiful whitepapers and case studies produced by marketing departments that are branded flawlessly, worded perfectly, and positioned well. But then we get a demonstration with the outbound sales team and we see a presentation that's simply horrid.
That's not blaming the sales department and commending the marketing department. It actually means the marketing content wasn't valued by the sales team and avoided altogether. That likely points to a huge problem where the marketing isn't driving the visitor through to a sale. Too often in those cases the sales team is yelling about the quality of leads and the marketing department is yelling that the sales team can't close anything.
Content Marketing is an approach that helps generate awareness and interest through thoughtful, fun, and engaging content. But sales teams need to similarly deliver great content. After all, buyers are increasingly disconnected from the sales team throughout the selling process. That means that each engagement needs to be high value. And it means that buyers need to have useful content to build their business case internally. The importance of content to the sales process led us to define what Content Selling means: Content Selling helps sales discover, deliver, and track the effectiveness of messages that advance sales engagements. Daniel Chalef, KnowledgeTree
Sales teams can take advantage of the trend of content selling. Marketing can absolutely enable sales with the lessons they've learned through Content Marketing – as seen in this infographic from KnowledgeTree, Content Marketing, Meet Content Selling.