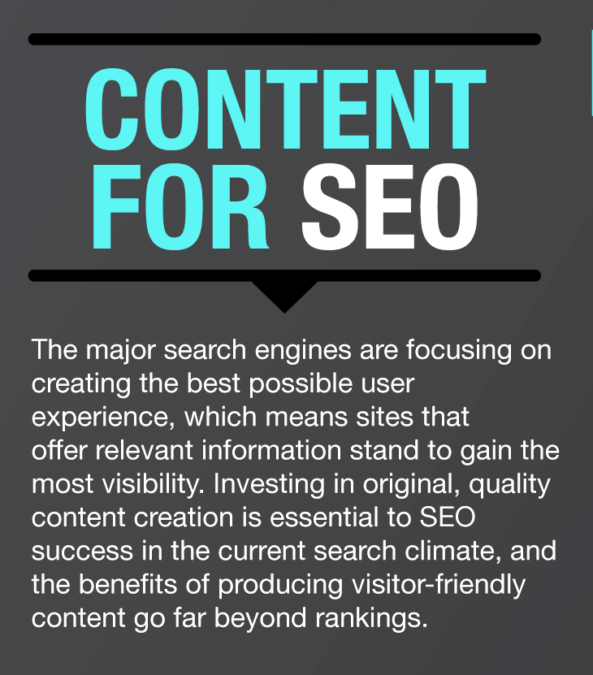 Great find by good friend Chris Baggott of Compendium. Although we challenge many of the tactics that SEO companies utilize to gain ranking, there are still thousands of queries in search engines every day by people trying to find your product or service.
The questions vary… so a few pages of great content just isn't going to cut it anymore. Virtually every company needs to become a publisher nowadays if they hope to both build authority in their industry and take advantage of the variety of searches that people are making.

Why Content For SEO, explores how content is key to search engine visibility. You can also read more on Brafton's related blog post.
Infographic by Brafton.