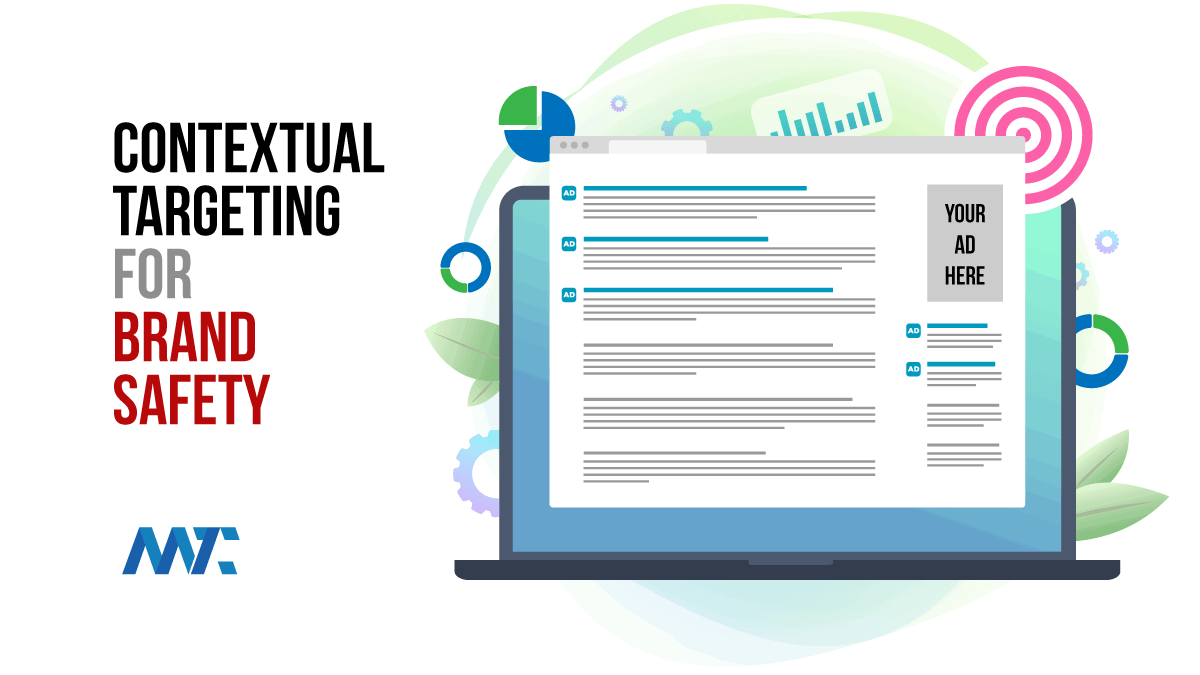 Brand safety is an absolute must for marketers moving forward in this politically and economically volatile environment and could even make the difference in staying in business.
Brands are now having to pull ads regularly because they appear in inappropriate contexts, with 99% of advertisers concerned about their ads appearing in brand-safe environments.
There is good reason for concern
Studies have shown ads that appear near negative content result in a 2.8 times reduction in consumers' intent to associate with these brands. Additionally, two-thirds of consumers, who previously indicated high purchase intent for a brand, were less likely to buy the brand after being exposed to the same company's ad appearing with inappropriate content; plus the consumer's perception of that brand went down by seven times.
Contextual Targeting: A New Layer of Brand-safe Intelligence
The good news is, contextual targeting ensures brand safety by analysing content and excluding placement on verticals and content deemed to be unsafe. Truly effective contextual targeting engines are able to process all types of content that exist on a page, to give true 360-degree guidance as to the page's semantic meaning.
Good tools allow for more sophisticated approaches than simple keyword matching, and allow marketers to nominate environments they want to include, and importantly, the ones they want to exclude, such as content using hate speech, hyper partisanship, hyper politicalism, racism, toxicity, stereotyping, etc.
For instance, solutions such as 4D enable advanced automatic exclusion of these types of signals through exclusive integrations with specialist partners such as Factmata, and other contextual signals can be added to enhance the safety of where an ad appears.
Is Your Ad Environment Brand Safe?
A reliable contextual targeting tool can analyse content and alert you to nuanced brand safety violations such as:
Clickbait
Racism
Hyper politicalism or political bias
Fake news
Misinformation
Hate speech
Hyper partisanship
Toxicity
Stereotyping
Contextual Targeting Beyond Text
Some advanced contextual targeting tools even have video recognition capabilities, where they can analyse each frame of video content, identify logos or products, recognise brand safe images, with audio transcript informing it all, to provide an optimum environment for marketing within and around that piece of video content. This includes, importantly, every frame within the video, and not just the title, thumbnail, and tags. This same type of analysis is also applied across audio content and imagery, to ensure the site as a whole is brand-safe.
For instance, a contextual targeting tool can analyse a video that contains images of a beer brand, identify through the audio & video that it is a brand-safe environment, and inform the marketers that it is an optimum channel for and marketing content about beer to appear to the relevant target audience.
Older tools might only analyse video titles or audio, and don't delve deeply into imagery, meaning ads could end up in an inappropriate environment. For example, the title of a video might be innocuous and deemed safe by an older contextual tool, like How to make great beer however the content of the video itself might be severely inappropriate, such as a video of underage teenagers making beer – now brand advertising in that environment is something no marketer can currently afford.
However solutions like 4D have built an industry-first contextual marketplace that enables select technology partners to plug in their proprietary algorithms as an additional layer of targeting, and partners such as Factmata offer brands protection from racist, inappropriate, or toxic content and can be applied to ensure brand safety and suitability are managed correctly.
Find out more about contextual targeting in our latest white paper:
Contextual Targeting: Back To The Future Of Marketing
About Silverbullet
Silverbullet is the new breed of data-smart marketing services, designed to empower businesses to achieve through a unique hybrid of data services, insight-informed content, and programmatic. Our blend of artificial intelligence and human experience provides the knowledge to power your marketing transformation for the future.