This has been both a challenging month and an incredible month for Martech! We closed out September with 233% growth over last September on the blog and we continue to get a ton of industry exposure. Along with our SurveyMonkey technology sponsorship (visit them for online survey tips!), we're excited to announce Delivra as our Email Marketing sponsor!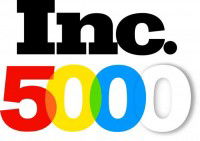 Delivra is one of the first email marketing companies and was recently named to the Inc. 5000! The award recognizes Delivra's ability to generate robust revenue while managing a growing business and developing successful business strategies.
This is an incredible opportunity for both Delivra and Martech Zone. Established in 1999, Delivra has an outstanding name in the industry for being a company that cares about its clients and always does the right thing. Delivra is a debt-free, privately owned and operated business located in the heart of the Midwest – and those down-home values of honesty, loyalty, and hard work permeate the organization. They don't have aggressive, pushy sales people… just a caring staff that makes sure that your needs are taken care of and your email marketing needs are met and exceeded.
In the next few weeks we'll be migrating our weekly newsletter (subscribe above) over to Delivra and may even look to do some cool integration with them that we'll release to the world! As well, we'll have a few Delivra bloggers on board that will be bringing lots of practical email marketing tips and best practices!

If you are a marketing technology company and are interested in a sponsorship with us, we still have some channels open: Analytics, CRM, Ecommerce, Mobile Marketing, Social Media, Content Marketing, and WordPress sponsorships are open!