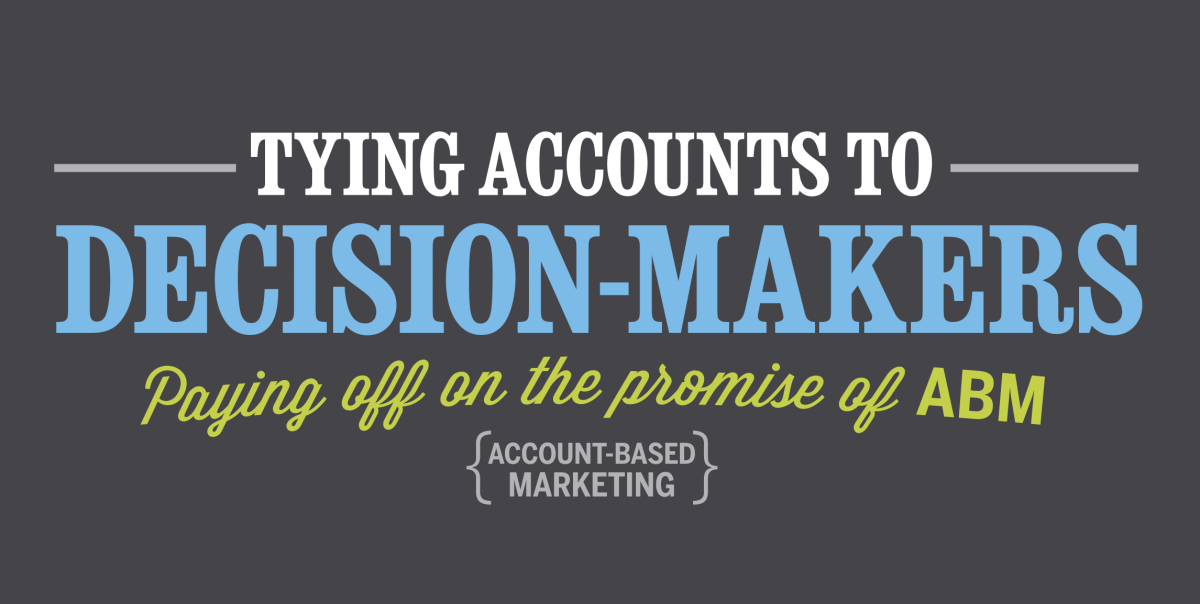 We continue to write about the benefits of Account-Based Marketing (ABM). If you don't understand what ABM is, we've explained ABM in previous articles as well as the steps necessary to implement a successful ABM strategy.
There are still challenges with ABM implementations, though. While 97% of B2B marketers reported that they are currently running or planning an ABM program and 60% of marketers use ABM to convert target accounts to leads or opportunities, the #1 challenge is the inability to identify specific decision makers within target accounts
Demandbase enables B2B companies to identify and target the accounts they value most, and then market to them across the entire funnel. Integrate is a marketing software provider on a mission to arm demand marketers with the tools, insights, and integrations required to change the way they execute demand generation.
In a productized integration between the two, accounts demonstrating increased engagement from Account-Based Advertising are synchronized with Integrate's software. Integrate then orchestrates demand generation campaigns across an ecosystem of media partners to engage key stakeholders within those accounts and generate leads. The qualified lead data is then imported into the client's marketing automation system to be scored and injected into the sales process and reporting is pushed back to Demandbase's Account-Based Advertising dashboard.
By transforming the process of demand generation, Integrate streamlines and automates prospect acquisition. In our work with Demandbase, we make it easier and faster to receive quality prospect data that is automatically populated in your database, rejecting leads that fail to meet your criteria so you get what you pay for. Because our solution works so quickly, marketers can act on leads instantly and sales people no longer have to spend time hunting for the right person in their target accounts. Jeremy Bloom, CEO of Integrate
The integration injects leads automatically into your Marketing Automation System, allowing you to nurture or qualify leads using your existing process. Additional details on the survey results and the Demandbase Integrate partnership is found in this infographic they produced: