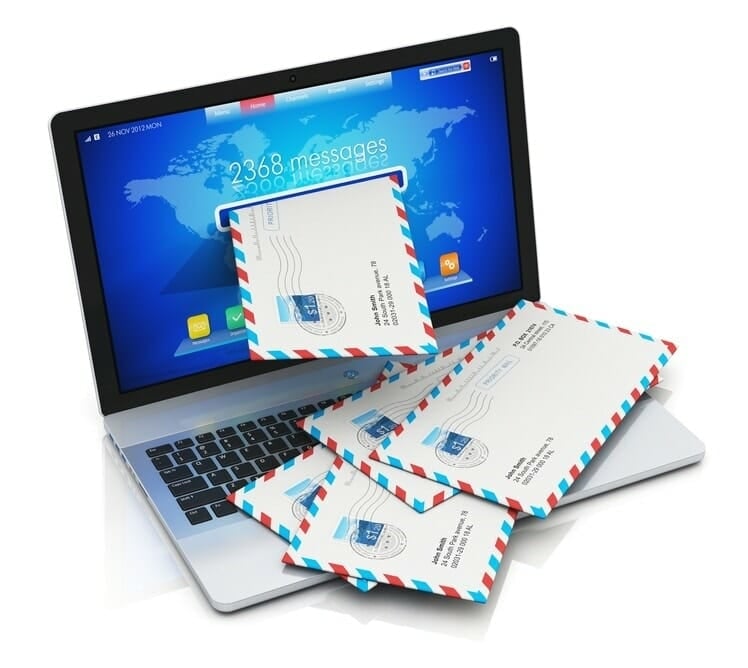 These days, it seems like everybody is using a web-based email clients. The numbers behind this trend are staggering. Back when Microsoft looked into buying Hotmail it already had 8.5 million subscribers—and that was in 1997. Today, the various Microsoft email services are up to 250 million users, with Gmail clocking in at 150 million users. Web-based email continues to be one of the most popular trends and one of the biggest uses of web technology.
The only problem is that web-based email is terribly inefficient. If you want to be more productive than the half billion people who use web-based email, simply switch to a desktop email client. Here's why:
Speed
Many of us now have to process hundreds of messages in the course of a day. Every time you deal with a message on a web-based email program, you have to wait for some distant remote web server to handle your request. It might seem like Hotmail is pretty snappy at deleting messages, but it's not nearly as fast as doing so in Outlook or Thunderbird or Mail.App. A an extra half-second-per-click might not seem like much, but if you're dealing with thousands of clicks you're wasting dozens of minutes. Furthermore, the overall speed of your web-based email client doesn't depend on your computer but your Internet connection. Head for a crowded wifi hotspot and even Gmail slows to a crawl.
Timing
The primary difference between web-based email and desktop-based email is the sequence of access steps. If you attach a file to a message in Yahoo! Mail, you have to wait until the upload process is complete before you actually can send the message. This is simply the nature of web-based email. The application runs on the web, so you can't do anything with a draft until all of your content is actually transferred over the Internet.
Attach a file to a message in your desktop email program, however, and the process is instant. It doesn't matter if this file is 1k or 10MB. It doesn't matter if you're on a snappy connection or one that is painfully slow. In fact, you don't even have to be online to write emails, add attachments, and queue them for sending! Your desktop email works exactly like traditional postal mail. You can process messages whenever you like and wherever you like, no matter your proximity to the mail carrier.
Features
It really seems like web-based email should win on the feature front. After all, you can add new code to the application without requiring users to download anything. And indeed, web-based email providers are constantly announcing new innovations. The Google Blog recently announced that if you're using the Google Chrome browser you can now drag-and-drop attachments to your desktop!
Wait: drag and drop attachments? Let's see, that's been available on desktop email clients since at least 1997. And speaking of Google, they appear to be the only web-based email client that has officially offered "offline use" for nearly a full year.. That's a feature which has been part of every desktop-based mail client since approximately 1979. Sorry, web-based email fans. You're not winning the features race.
Control
Call me paranoid, but I just don't like the idea of trusting all my email to live in the cloud through some free provider. Once in a while disaster strikes. With a desktop-email client, you automatically get to have at least two copies of all of your messages. One copy is stored online, and another is synchronized to your desktop client. If you have multiple computers (and I imagine most of the Martech Zone readers do) you automatically have several copies.
Only One Drawback (but not really)
There really is only one area where a web-based mail client is better than desktop mail client: using a borrowed computer. If you just have access to another machine and want to check your email, it's tremendously helpful to be able to jump on a browser and take a quick peek.
However, this isn't really an issue if you configure your desktop email client properly. You can always route message through a free web-based provider to ensure that if you absolutely have to have web access, you can get it.
If Desktop Email Is So Great…
…why doesn't everybody use it? My theory is that it takes a little bit of effort. Even though both Zimbra and Thunderbird and Windows Live Mail are totally free, they take a few minutes to set up. If you're already accustomed to a familiar web-based client, you're less likely to change.
But please, I implore you, consider switching to a desktop email client. You'll see a dramatic increase in email productivity. Use the tools that make it easiest to get things done.