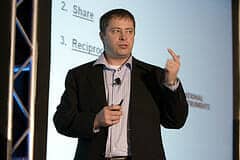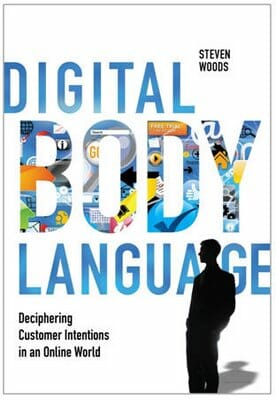 As of today, my list of books to read just got one deeper. I had the pleasure of speaking at the Online Marketing Summit in Houston on behalf of Compendium.
At the summit was also Steven Woods of Eloqua. Steven's keynote and panel conversations were insightful and thought provoking. Steven has released the book, Digital Body Language – Deciphering Customer Intentions in an Online World:
Marketing is undergoing a major shift that has been brought on by the change in the way people find and consume information. Whether it is Google's ability to make the information resources of the Internet searchable or social media's ability to connect people with peers for credible opinions on products and services, the way in which we access information and search for products has fundamentally changed.
The topic of Steve's keynote was: How to better understand your customers' online behavior and profit from it. Steven advises companies who wish to grow their marketing and increase their sales to:
Unleash your info.
Think like a buyer.
Take data seriously.
Build a culture of analytics.
The messaging remained consistent throughout the summit – utilize tools effectively, utilize data to increase relevance and results with your customers and prospects, and always measure. Consistently, all speakers again pushed attendees to maximize their search engine optimization efforts.
On Social Media
Colleague Richard Evans from Silverpop had some compelling results of embedding social media and bookmarking links within emails. Links to Digg outperformed most, but additional links to promote the messaging in Facebook performed well, too. Richard promised a follow up whitepaper on how social links perform in email. Perhaps I can get an early copy to share a preview with you folks!
Email's Role is still Critical
Long time friend, mentor, and public speaker Joel Book did a fantastic job of describing the evolution of marketing and how email continues to play an essential role in our day to day communications. At Compendium, we utilize ExactTarget and 5Buckets extensively to trigger education campaigns from Salesforce.
Email continues to enhance our communications to our clients without the need to add human resources. ExactTarget plays a critical role in our ability to grow our clients' productivity, which in turn improves their results… and ultimately leads to improved retention.
In the social media realm, it's no surprise that both Facebook and Twitter are utilizing email effectively as a push methodology to keep their users engaged and returning to their respective web sites.