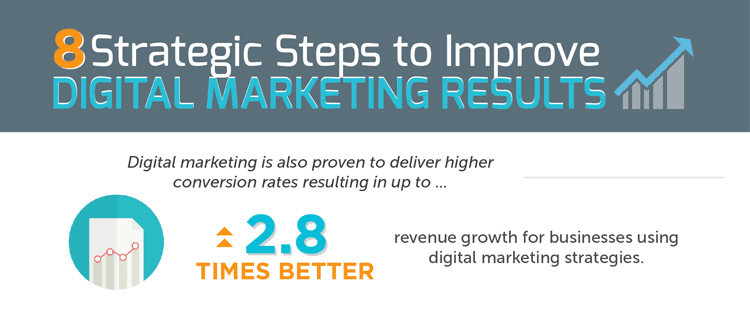 So many of us are simply trying to keep our marketing program momentum going that we often don't have time for actual improvement. But improvement is the only guarantee of ongoing success and capitalizing on our momentum.
According to the study conducted by Gartner, 28% of marketers reduced their traditional advertising budget to fund digital marketing activities. This is a big trend that is expected to continue and increase in the next 2 years. If you are interested in utilizing digital marketing for your business, Digital Marketing Philippines offers 8 strategic steps that you can follow to increase the results of your current or upcoming digital marketing campaign.
8 Steps to Improve Digital Marketing Results
Review and revamp your digital marketing strategy.
Form your digital marketing team.
Go social, mobile and local on your digital marketing strategies.
Implement a multi-channel digital marketing campaign.
Diversify your digital marketing strategies.
Develop an epic content creation strategy.
Enhance your content with videos, images and links.
Adopt a continuous improvement mindset.