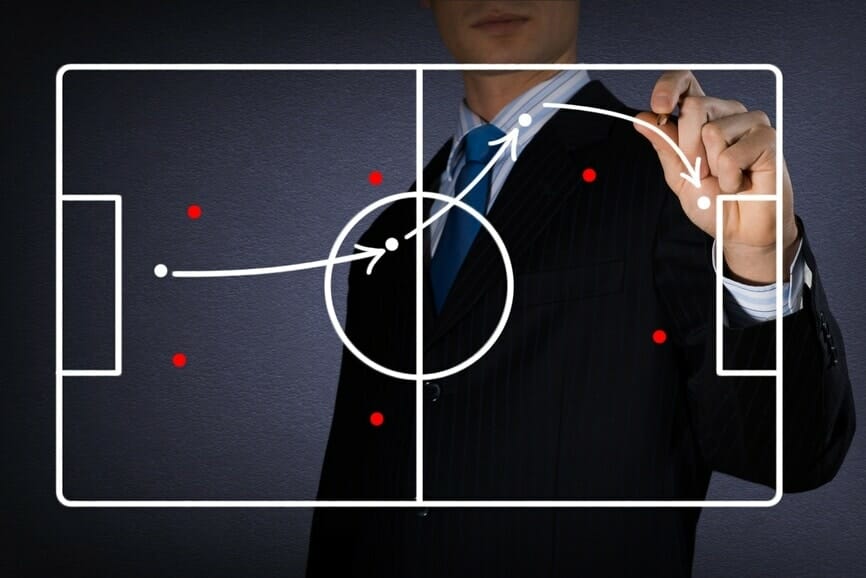 In today's selling environment, a myriad of challenges can prevent sales leaders from helping their teams achieve their goals. From slow new sales rep ramp up time to disjointed systems, sales reps are spending more time on administrative tasks and less time actually selling.
In order to accelerate growth, reduce inefficiencies within an organization and reduce turnover in sales, sales leaders must establish processes that are agile and adaptable.
Digital Sales Playbooks are an integral part of new selling strategies and serve as the critical resource for sales teams, offering a dynamic framework that intelligently guides sellers through best practices and makes processes repeatable across the entire organization.
By implementing a Digital Sales Playbook solution, sales leaders can take advantage of deep analytical insights in real-time to quickly confirm alignment to buyer needs and how deals are progressing forward. Teams also benefit from added visibility into what's working and what's not to fix problems before they negatively impact sales.
Despite the fact that we live in a digital world, some sales teams are still using static PDF or paper-based playbooks. While these organizations are on the right track toward refining their sales process, paper-based playbooks lack the personalization and dynamic capabilities needed to make deeper connections with customers in this day and age.
Leveraging the latest Digital Sales Playbook technology, and turning paper-based or PDF playbooks into dynamic guided selling solution, and therefore personalizing the buyer experience, can improve an organization's sales strategy and create more valuable and in-context buyer conversations, while delivering the right content exactly when needed. In today's business environment, sales teams must have on-demand access to effectively communicate with prospects. Staying ahead of shifting wants and needs is the best way to close a deal.
Here are five best practices when deploying Digital Sales Playbooks
Consider the different groups who are using Sales Playbooks – Keep in mind, Sales Playbooks are not just for outside sales teams. Dynamic and personalized Sales Playbooks can ensure that all teams, from management to marketing, have the right information at the right time to streamline sales and keep the process on track.
Streamline routine activities with templates and workflow – Time is the currency of sales. Streamlining time-consuming tasks and following a prescribed process improves productivity and efficiency. This enables sales reps to spend more time selling and less time searching.
More media for more content – PDFs and links are not the only way to consume content. In today's multi-media environment, PowerPoint slides, videos, articles, blog posts, and creative elements enable sales reps to present more personalized content and more dynamically. Leverage the plethora of content available and customize what you use based on each selling situation.
Provide real-time guidance and coaching tips – Giving sales reps access to real-time information on a deal-by-deal basis provides them with actionable insight while building confidence and better preparing them for a win. The key is to not overwhelm them with all the information available. Instead, focus on reinforcing best practices and supplying them with only the data they need in the context of the deal at hand.
Start plays with verbs for action (e.g., conduct, provide) – Selling activities are often confusing, lengthy and fragmented. Guiding sales reps with quick and straightforward to-do's in the form of actionable steps helps simplify the sales process, while more accurately aligning with the buyer journey.