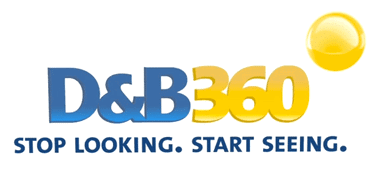 Dun & Bradstreet has long been the gold standard of quality business data. I've been working on and off with D&B for over 20 years. D&B has a cloud-based solution, D&B360, that provides access online directly to D&B's data. D&B360 integrates directly with the top CRMs to augment customer data with Dun & Bradstreet's database of over 200 million companies worldwide.
At D&B, we realize that poor data quality is one of the major challenges in all CRM implementations, resulting in lower sales efficiency. D&B360 is something that our customers benefit from immediately, by addressing this data quality challenge. We have already seen data quality improve dramatically with our early-adopter customers. I personally think that high quality data, seamlessly embedding in the CRM is a necessity and will become as common as Social CRM in the future. – Mike Sabin, SVP, Sales & Marketing Solutions at D&B
You can now combine D&B's extensive database of business information and unique data tools with CRMs like Microsoft Dynamics, SAP CRM, Oracle On Demand and Siebel CRM?
D&B360 Account Search: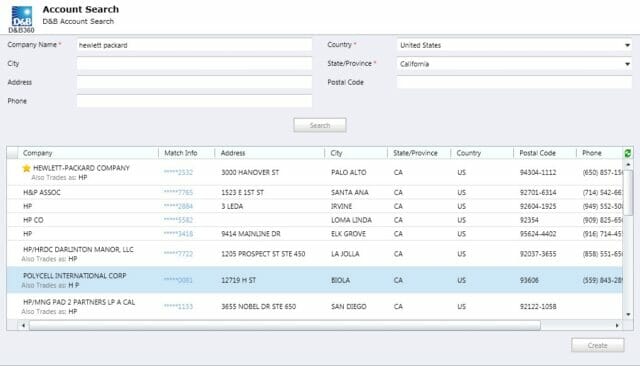 D&B360 Microsoft Dynamics CRM Integration:

D&B360 SAP CRM Integration: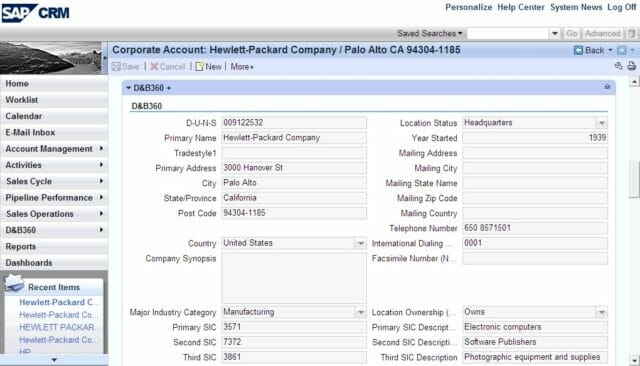 On the heels of last week's Salesforce Data.com announcement, this suite makes for an incredibly powerful tool for sales and marketing professionals, because it removes gaps in your CRM and helps reveal new opportunities, accelerate the sales cycle, get a better understanding of customers and improve sales effectiveness.
Sales and marketing professionals can now spend less time managing data and more time working with high-value prospects and customers. D&B's data cleaning capabilities also help to improve accuracy of reporting to ensure you're spending your time wisely.