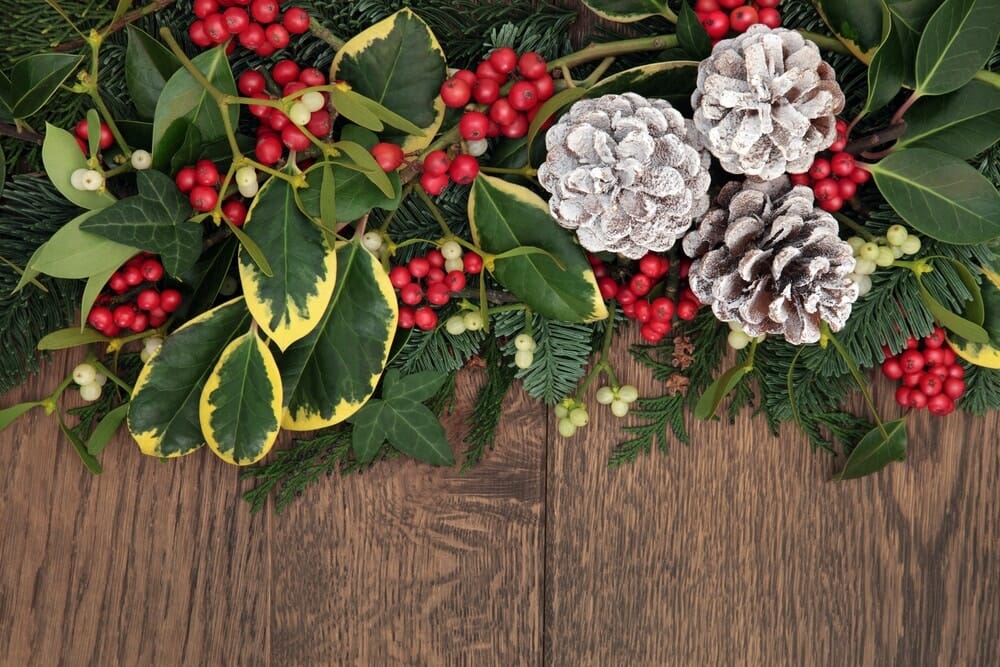 The nights are silent, the dreidels are drying, and your customers are opening their wallets. If you can make your brand part of their holiday season in a natural and charming way, they'll remember you well into the New Year. Here are some helpful Do's and Don'ts to help you navigate the season.
Do: maintain your authenticity
If your typical social media stream consists of snarky jokes, tweeting out sappy messages full of holiday cheer will strike your audience as odd. Keep your brand in mind as you observe the holidays. Slip puns into your holiday cards if you typically communicate with humor. And if you maintain a serious corporate tone the rest of the year, stick to sincere sentiments or G-rated humor in your holiday materials.
Don't: leave anyone out
Despite what Hallmark would have you believe, not everyone celebrates Christmas. According to Pew Research, 92 percent of Americans observe the holiday. Unless your brand is faith-based, keep your holiday marketing fairly general so as to appeal to 100 percent of your audience. Advertise "holiday sales" rather than "Christmas sales," send cards proclaiming "Happy Everything" and post messages on your social media channels celebrating each winter holiday as it arrives.
Do: give back
Charitable giving is beneficial for both your karma and your bottom line. It's a way to put your name out into your community and make your employees feel good about working for a decent company.
Don't include any overt advertising or sales pitches in your holiday giving efforts; it's tacky and transparent. But you can find ways to seamlessly tie your mission into your charitable giving. For instance, a graphics firm might offer to design and print programs for local community holiday events or run an essay contest that awards free website design services for struggling entrepreneurs.
And get your employees involved! Ask for their ideas of ways to help the community this holiday season. You might adopt local needy families and provide them with gifts and food, or give employees a paid day off to spend wrapping gifts for a local charity to distribute.
Don't: go overboard
Holiday burnout is real. Lots of people feel overwhelmed and exhausted as December marches on. Don't bombard your customers with email reminders or ask your employees to give up every Saturday to work on your charitable campaigns. And for all that is holy, don't make your employees work late on Christmas Eve or New Year's Eve if you can help it. Part of your company's success depends on keeping good employees happy.
Do: send real cards
As snail mail goes the way of the dinosaurs, sending real cards gives you an opportunity to stand out from the pack and do a little marketing. Create a pop-up card, include a word puzzle that reveals a holiday message or assemble a cute collage of employee children and pets wearing holiday hats. Craft a specific message about your customers and business, or offer something that your audience can use. Include a coupon that's good in January or a unique fridge magnet.
Don't: throw a lame party
If you run a one-person business, every night can be your holiday office party. But with a bigger group, throwing a holiday event can help strengthen group morale — provided people actually want to attend. Organize an unconventional activity, like a game of laser tag game or bowling. If everyone in your group likes to get their drink on, head to a local brewery or winery. Just be sure people who don't want to participate in the activity can still attend and enjoy themselves.
If your budget would only allow for a break room bash, consider skipping it altogether. Instead, let employees out a few hours earlier than normal and hand out restaurant gift cards. Those who want to can go eat out together, and others can enjoy the free time off.
Still determined to hold a traditional office party? Plan it on a Friday night near the beginning of December. Weeknight parties are difficult for busy parents to manage, and employees may have other plans as the end of the month approaches.
Do: dress up your space
Like the Whos down in Whoville, bring out your decorations in full force. You might be surprised how much more welcoming an otherwise drab office will feel with a few strands of twinkle lights, some colorful plants, a woodsy candle and glittery snowflakes strewn about.
Wondering why you'd bother decorating if customers don't usually come to your office? Post photos of your decorations on your social media channels to show off your festive spirit. You can also get your audience to come to you by organizing a food, clothing or gift drive. Offer small coupons or other perks in exchange for donation drop-offs. Your staff can handle the packaging and delivery of the donations, and when customers come in, they'll be charmed by your decorations and might take a second look at the services you can offer.
One caveat: Unless you run a matchmaking service, mistletoe has no place in the office.