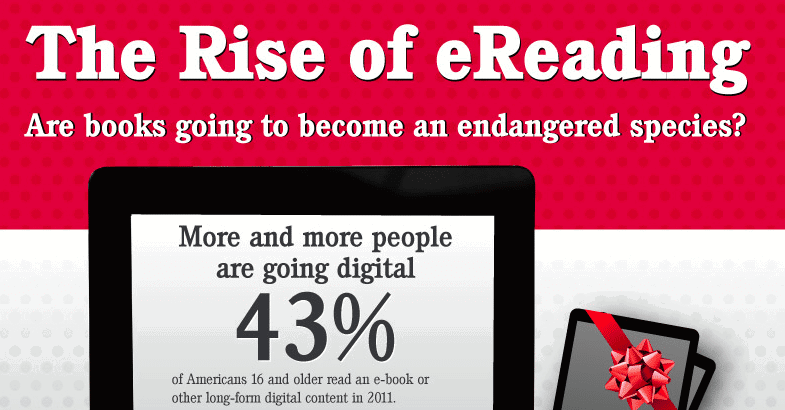 We've written about utilizing e-books for marketing in the past, but new statistics shed light on the continued growth of tablets and e-Reading trends.
People who own e-readers are reading more than they might otherwise, as reflected in rising e-book sales. As a result, e-reader sales continue to increase. According to one study conducted in early 2012, 13% of those surveyed said the would likely to purchase an e-reader in the next six months. From the Infographic, Rise of eReading
Keep in mind that the cost of new devices continues to drop as well. For less than a mobile phone, people can purchase an eReader. Accompanying the increase in eReading is the search for ePublications. Since the content is being devoured as quickly as it's created, you have a great opportunity to stand out from the crowd by being in those search results.