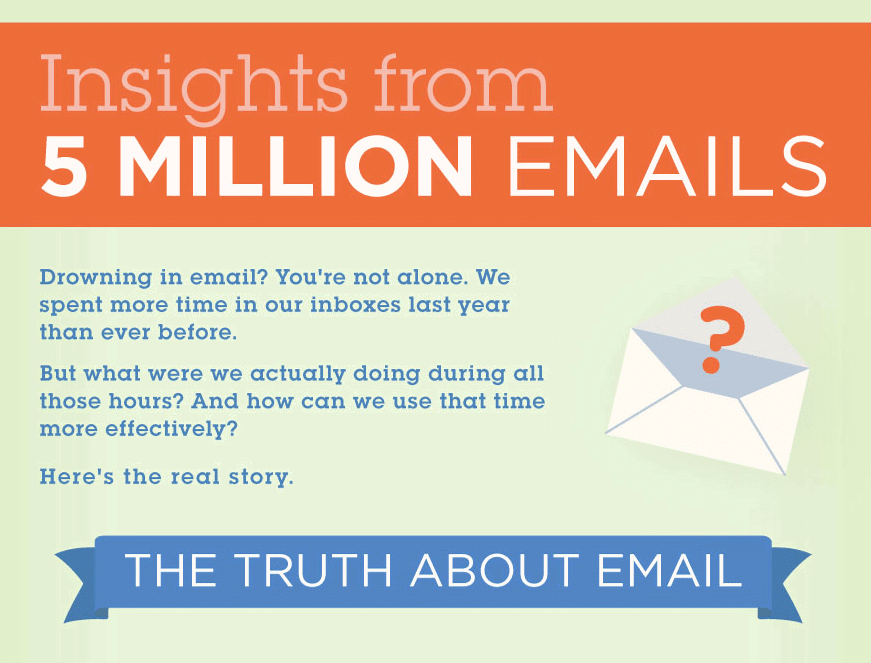 I felt a little better about my own email habits after reading seeing this infographic from Boomerang. The average email user receives 147 messages every day, and spends more than 2 and a half hours on email per day. While I love email as a medium and we work to integrate it as a strategy with all of our clients, these kinds of stats should scare you into modifying your email marketing behavior.
Your email marketing provider should offer segmentation and scheduling so you can minimize the number of messages you're sending out and highly target them… gaining the trust and attention of your subscribers. Developing complex messaging events and triggers can also be achieved utilizing a marketing automation engine.
Either way, you'll avoid simply winding up with every email in the trash… or worse… in the junk email folder!

This infographic is from Boomerang, an email plugin for Gmail. With Boomerang, you can write an email now and schedule it to be sent automatically at the perfect time. Just write the message as you normally would, then click the Send Later button. Use our handy calendar picker or our text box that understands language like "next Monday" to tell Boomerang when to send your message. We'll take it from there.