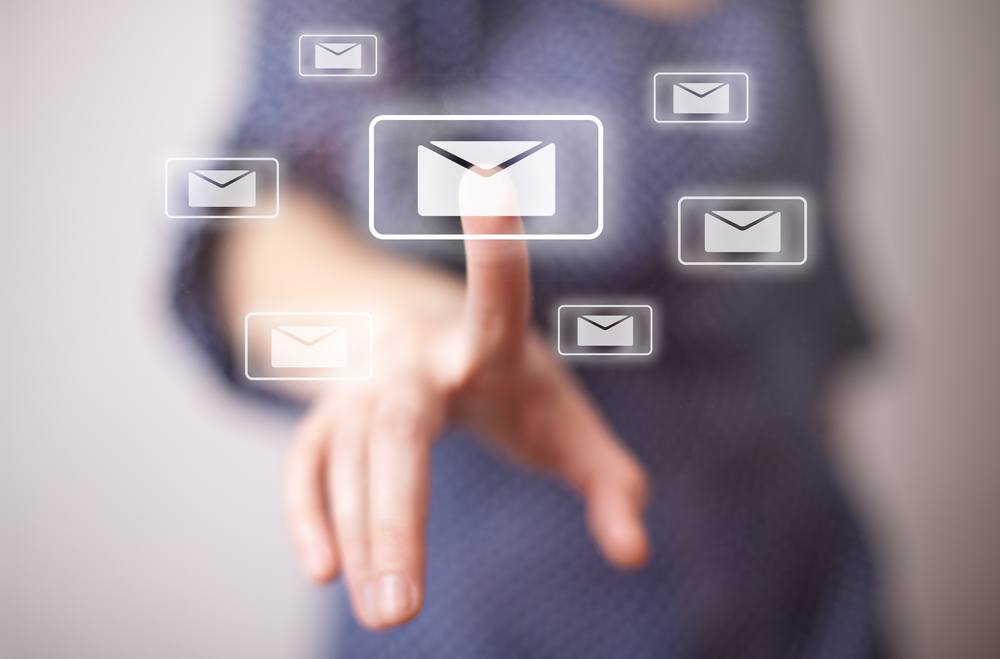 Many B2B marketers know email marketing can be one of the most effective lead generation tools, with research from the Direct Marketing Association (DMA) showing an average ROI of $38 for each $1 spent. But there is no doubt that implementing a successful email campaign can have its challenges.
To better understand the challenges marketers are facing, email marketing software provider Delivra teamed up with Ascend2 to conduct a survey among this audience. The results are included in a new report titled, B2B Email List Strategy, which provides insights into the most significant barriers to building a better email list, and how marketers are overcoming them.
The Results
The top priority for 70 percent of those surveyed was increasing the quality of their email list data. The report suggests many B2B marketers are in fact achieving that goal, with 43 percent saying email list quality is increasing, and only 15 percent experiencing a decrease in quality. Forty-two percent say their list quality is not changing.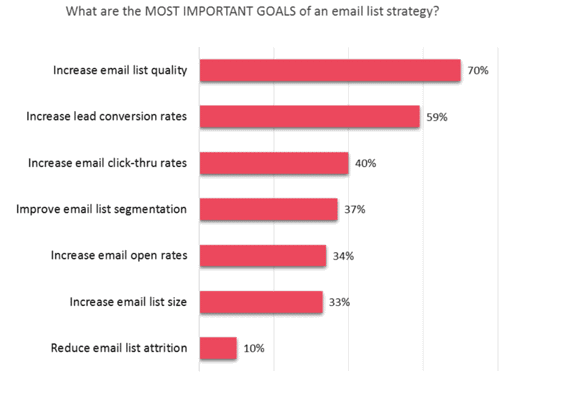 While maintaining a clean, updated subscriber list may seem so basic, it is the starting place for all effective email marketing campaigns. When sending emails, marketers should have no doubt that their messaging is successfully delivered to recipients' inboxes and is targeted to the right subscribers. Neil Berman, CEO of Delivra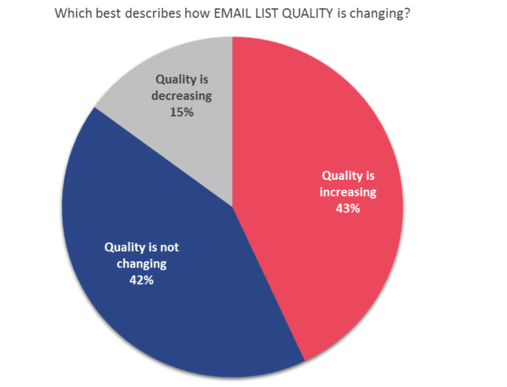 So if it seems basic, why are marketers finding it difficult to create or maintain quality lists? Lack of an effective strategy was cited as the most significant obstacle (51 percent), followed by inadequate list hygiene practices (39 percent), and inadequate list segmentation data (37 percent). Only six percent of marketers surveyed consider their email list strategy "very successful" at overcoming these barriers and achieving goals, while 54 percent settle for "somewhat successful," and 40 percent rank themselves as "unsuccessful."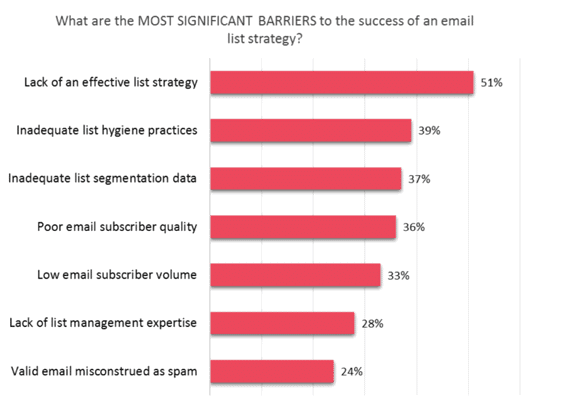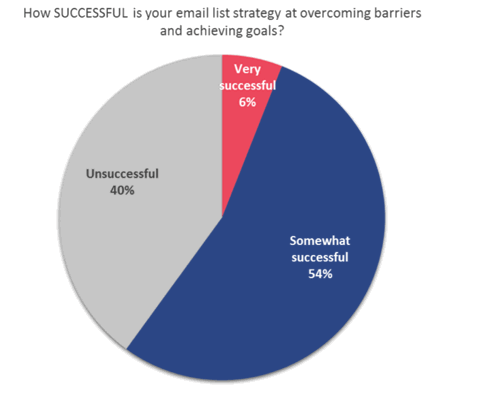 Another interesting finding is that increasing email list size, regardless of quality, is no longer a top priority, but email list tactics continue to drive an increase in email list size for 54 percent of companies. The top three most effective tactics include:
Content download registrations (59 percent)
Email-specific landing pages (52 percent)
Email and social media integrations (38 percent)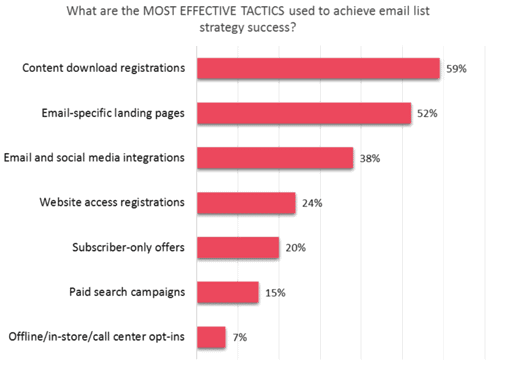 Other survey highlights include
When executing an email list strategy, integrating email and social media is the most difficult tactic (38 percent), followed by offline/in-store/call center opt-ins (28 percent), and email-specific landing pages (26 percent).
Fifty-nine percent of B2B marketers said an increase in lead conversion rates is also an important goal.
Fifty-one percent of the companies surveyed outsource the execution of all of part of their email list tactics.
Delivra, in partnership with Asend2, fielded this survey and received responses from 245 B2B marketing and sales professionals representing 123 companies.
Download Delivra's B2B Email List Strategy Report