Every once in a while you hear the mumblings… email is dead. Typically it's mumblings from folks that are inbox-challenged and never properly monetized their email efforts. Email is far from dead… and the proof is businesses like Indy Spectator.
Indy Spectator is solely an email-based company. They employ talented writers to tell niche stories about the goings-on in Indianapolis. Jenni Edwards saw the idea in other markets and, being an incredible networker herself, she joined forces with Janneane Blevins to create this incredibly successful startup. Since April, they've seen their subscriber list double seven times!
They've recently rebranded, with the assistance of Kristian Andersen + Associates (one of the best brand experience companies in the world… and employer to Janneane). The newsletter was already fantastic because of the content… but now the design has caught up with the content: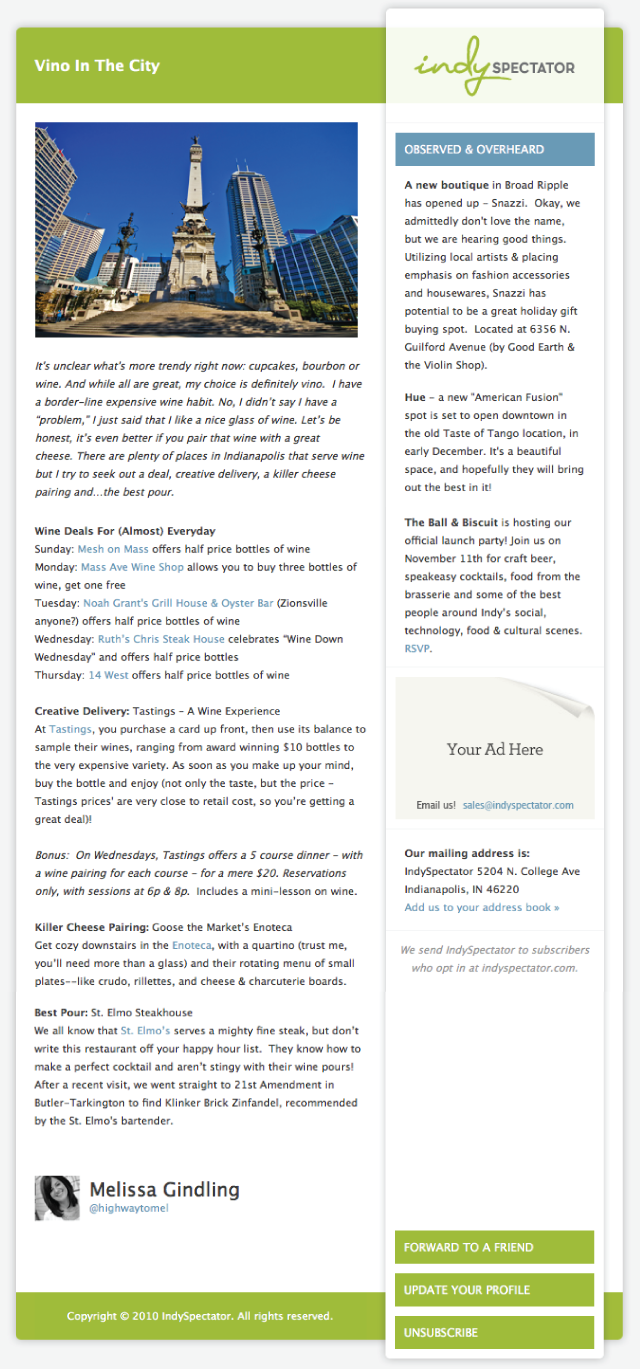 What's my point? There's no better medium to carry a message like this than email. It's exclusive, it's private, and it's classy. A blog is a great medium, but broadcasting to everyone puts the content in a different perspective, and wouldn't be consumed or reacted to the same way. Designing a brand that's synonymous with the content makes it all the more classy… check out this email!