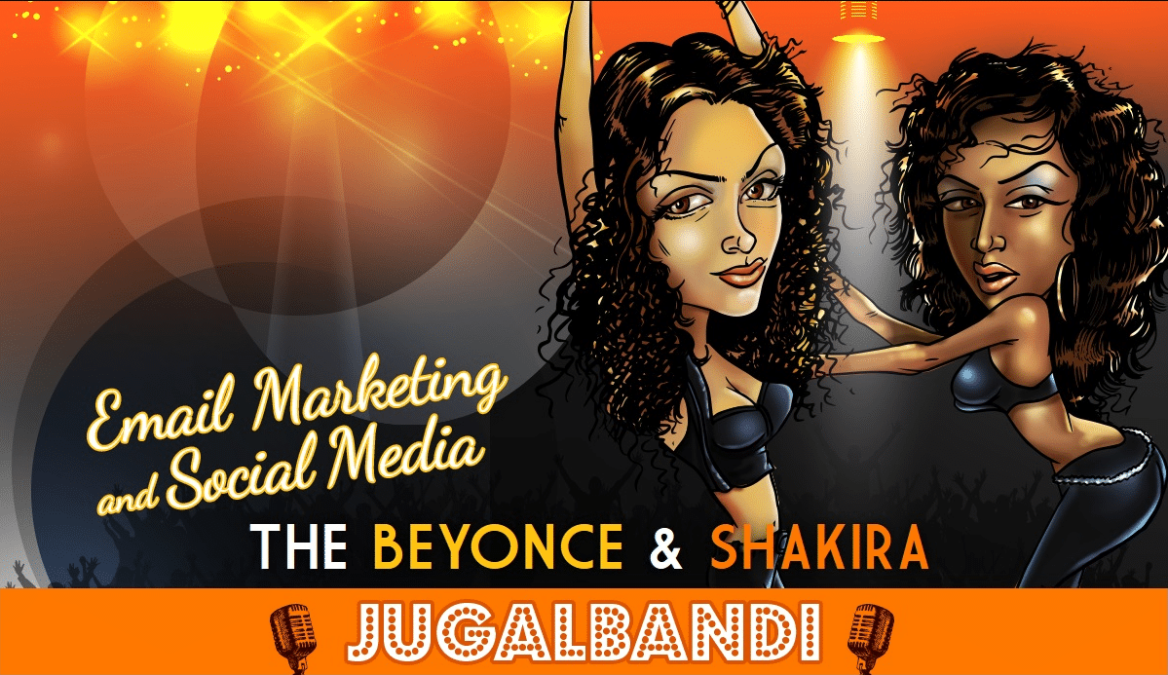 We recently published an inbound marketing crash course that provides 5 emails sent weekly (subscribe on the tab on our agency site). One of the series of emails focuses totally on email marketing, which we refer to the linchpin of any inbound marketing effort. The creative team at Email Monks have produced this infographic which shows the coupling… or jugalbandi… of email and social and how the two channels support one another.
A jugalbandi or jugalbandhi is a performance in Indian classical music, especially the Hindustani classical music, that features a duet of two solo musicians. The word jugalbandi means, literally, "entwined twins." The duet can be either vocal or instrumental.
I love the vision of entwined twins when it comes to email marketing and virtually any other marketing strategy! I'm not so sure about Shakira and Beyoncé, I think email and social sound much better. Click through for a fuller view of the infographic.