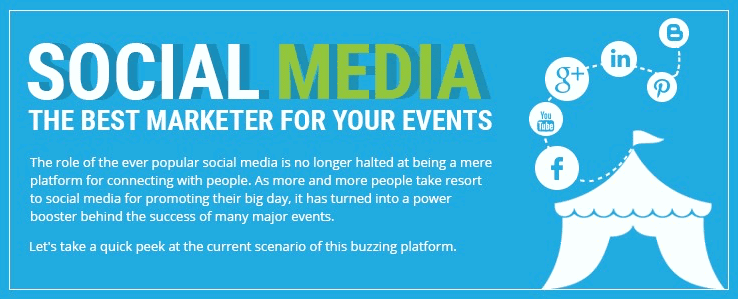 After our own fundraising festival in Indianapolis, I wrote that there just didn't seem to be a better event marketing platform on the market than Facebook. According to Maximillion, I was right!
Love it or hate it we all now know social media is here to stay and is playing an increasing role in our daily lives. As well as individuals, business' small and large have had to embrace the multitude of ever growing social channels along with there numerous advantages to reaching new customers come just as many pitfalls. So if you work in or run events which channels should you be focusing your attention on? How often should you post? And what should you be saying to engage your audience?
6 Keys to Promoting an Event on Social Media
Analyze your target group.
Create a visual countdown.
Invite a Social Media Celebrity.
Give away Freebies.
Create a unique hashtag for the event.
Create a dedicated page for your event.
I'd add that when you're putting on an event you're absolutely swamped while it's going on. Make sure you have a team that's live-tweeting and uploading photos about the event. You'll get a much better turnout when folks keep happening across all the fun folks are having at your event and it's not over yet.