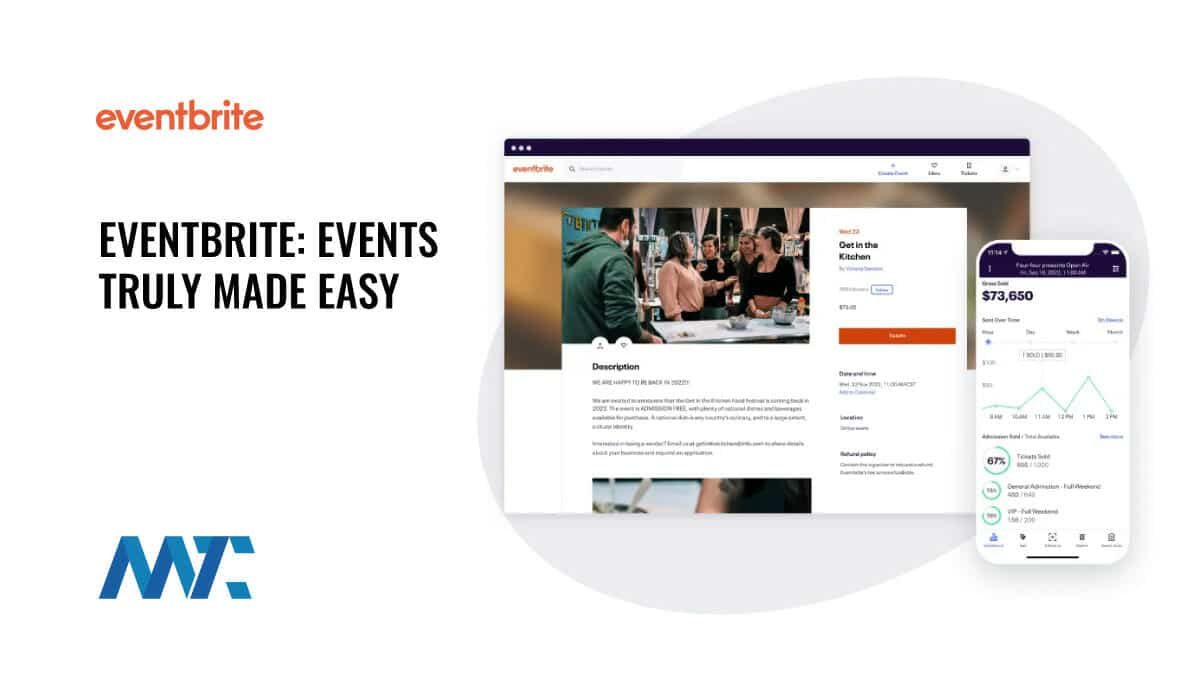 Eventbrite is an online event management and ticketing platform that allows organizers to create and promote events, sell tickets, and manage registrations. Despite some substantial competition, Eventbrite's user-friendly platform, a broad range of features, and strong marketing capabilities have contributed to its significant market share and continued growth in the event management industry.
Eventbrite ranked second in the list of leading ticketing and event technology companies worldwide, with a market share of 15%. This puts it behind only Ticketmaster, which holds a market share of 20%. Other competitors in the market include Eventzilla, Bizzabo, Cvent, and EventMobi, among others.

Statista
Here are some of the key features of Eventbrite:
Event creation and customization: Eventbrite allows organizers to create and customize events with a variety of features, such as event descriptions, dates, times, locations, ticket types, and more.
Ticketing and registration: Eventbrite provides a ticketing and registration system that allows organizers to sell tickets and manage registrations online.
Payment processing: Eventbrite offers payment processing options for organizers to accept payments from attendees, including credit cards, PayPal, and other payment methods.
Marketing and promotion: Eventbrite offers a suite of marketing and promotional tools to help organizers reach a wider audience and increase event attendance, including email marketing, social media integration, and targeted advertising.
Analytics and reporting: Eventbrite provides organizers with detailed analytics and reporting on event performance, including ticket sales, attendance, and engagement metrics.
Mobile app: Eventbrite has a mobile app that allows organizers to manage their events on the go, check attendees in at the door, and track ticket sales and attendance in real-time.
Eventbrite offers a range of solutions and integrations for event marketers, including:
Integration with social media platforms such as Facebook and Instagram, allowing organizers to promote their events and sell tickets directly through social media.
Integration with email marketing platforms like Intuit Mailchimp, allowing organizers to send targeted and personalized email campaigns to potential attendees.
Integration with event planning and management tools like Hubilo, allowing organizers to manage their events more efficiently and effectively.
Integration with payment and financial management tools like QuickBooks and PayPal, allowing organizers to easily manage and track their event finances.
Overall, Eventbrite provides a comprehensive event management platform that offers a wide range of features and integrations to help event marketers create, promote, and manage successful events.
Post Your Event On Eventbrite For Free!
Disclosure: Martech Zone is using its affiliate links in this article.