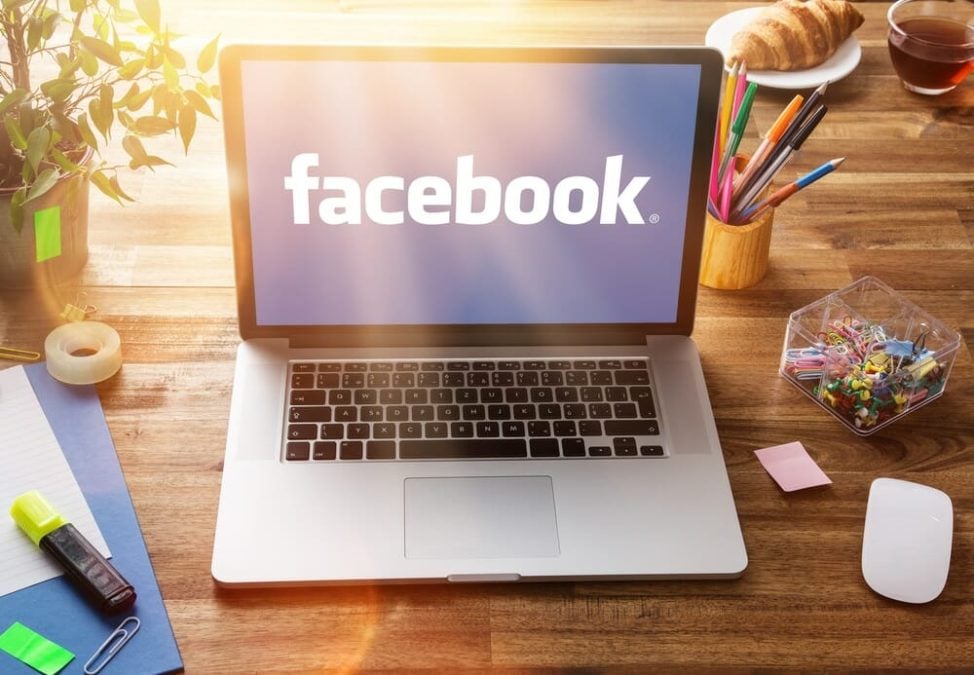 I'm not a fan of Facebook, that probably won't change anytime soon. Aside from the ridiculous ads that won't go away no matter how many times I ask (see screenshot below), Facebook is a closed system – they want all activity to happen within their platform.
This is constraining… and lessons should have been learned from AOL and MySpace. In my book, Twitter's relentless push for openness and integration will ultimately outlast Facebook and its sleazy advertisements. If Facebook closed tomorrow, there are dozens of social media applications waiting to take over. If Twitter closed tomorrow, there are hundreds of companies who would need to come to its rescue because their business depends on it.
That said, I still continue to push updates to Facebook because I respect the fact that, while I don't like it, my friends and network do. That's an important lesson to all marketers… social media is not about you!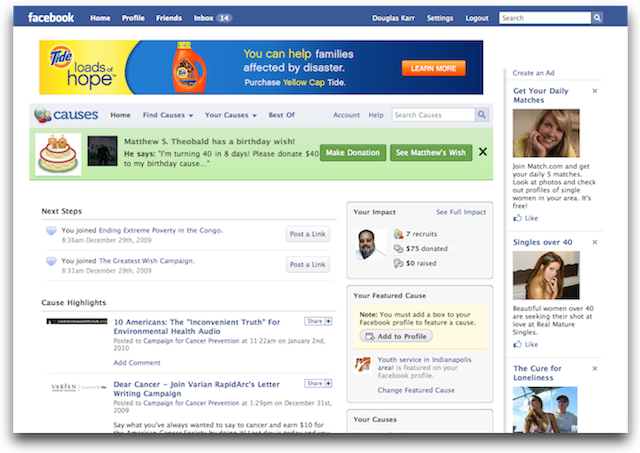 Perhaps the best example of this is Facebook Causes, an incredible third party application for promoting causes within Facebook. Causes has all the elements of a fantastic social media application. They also integrate the ability for large businesses to integrate. Charitable giving is a must for all corporations – and this application allows those companies to market their involvement easily.
Causes empowers anyone with a good idea or passion for change to impact the world. Using our platform, individuals mobilize their network of friends to grow lasting social and political movements. From the Causes blog.
Causes was co-founded by Sean Parker and Joe Green. In addition to being a co-founder of Causes, Sean is also a managing partner at The Founders Fund. Previously Sean was a co-founder of Napster, Plaxo, and Facebook. Joe comes from a background of grassroots organizing, having worked on the ground in political campaigns on the city, state, and national levels.
If you're a charity and looking to spread the word about your charity – as well as accept donations – Causes is a must! Become a partner on Causes at the Causes Partner Center.
Thanks to Woody Collins for introducing me to Facebook Causes. Woody is an incredible human being, working with all his effort to end extreme poverty in the Congo. If you didn't know about Causes and appreciate this post, be sure to donate to Woody's birthday wish!