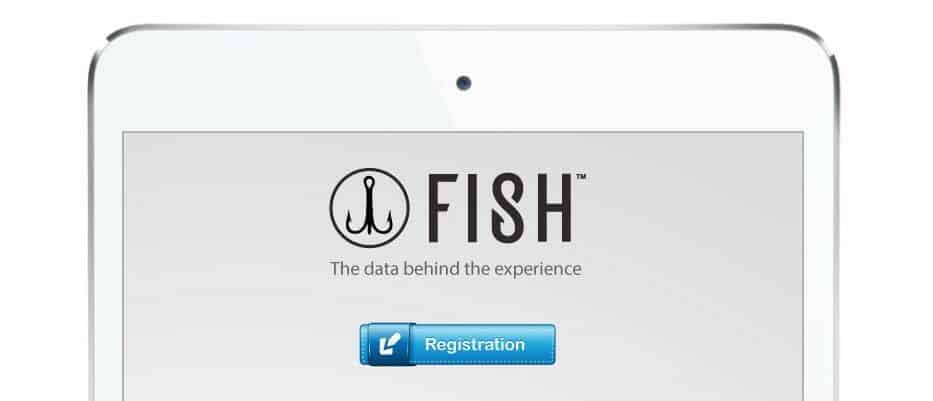 FISH supports brands, event organizers, and sports leagues, with an event operating system that enables the collection of consumer data, facilitates fan engagement at brand activations, and provides fans the ability to collect content, enter sweepstakes, and share experiences through social media.
Whether it's capturing data collection for marquee events, measuring attendee behavior at corporate events or monitoring consumer engagement in a conference, FISH can measure all visitor behavior. The FISH reporting dashboard provides immediate access to critical metrics, including registration check ins, asset engagements, queue times, mobile downloads, SME Engagements, and more.
The FISH platform is essentially the Live Event Operating System empowering event organizers to collect consumer data, while simultaneously creating a frictionless environment for fans to easily engage brand activations, collect content, enter sweepstakes, and share experiences through social media. Michael Gilvar, CEO at FISH.
FISH Offerings Include
Measurement Dashboard – Monitor and report on event activity. Event managers and decision makers have immediate access to critical metrics, including registrations, asset engagements, queue times, mobile downloads, and more.
RFID Solutions – FISH leverages all forms of RFID, including HF, UHF, NFC, and UWB. They use RFID to facilitate a value-exchange between consumers and brands – allowing consumers to easily collect content, share experiences through social media, and gain authorized access – while allowing the brand to monitor consumer behavior and deliver bespoke messages in real time.
Mobile Registration – an event registration platform where fans can register and completely bypass onsite registration. When the fan has registered, they will not be required to collect a credential onsite, but rather, will have the ability to use their mobile device as the onsite experiential engagement mechanic. The fans will share their contact details via a mobile web form, and then are presented with options to use their mobile eVoucher (either embedded in an application, or delivered via SMS). Their system is technology agnostic – allowing the device to leverage whichever technology is available including BLE, QR, or NFC.
Lead Management Systems – FISH provides pre-event, on-site, and mobile registration systems that allow brands to efficiently collect guest data, reduce queues, and facilitate a clear value exchange between the guests and brands. All data platforms are seamlessly integrated with back-end CRM and reporting systems.
Brand Ambassador Tools – Onsite staff with RFID Read/Write capable Brand Ambassador tablets or mobile devices allow brands to register guests, deliver content, capture engaging photos and videos, facilitate social media posts, and push branded photos to Social Media – anywhere at any time.
Access Control Systems – Deploying RFID wristbands, VIP Access Credentials and other mechanics, FISH provides access control systems to efficiently manage guest access to all types of events and venues, including Marquee Events, Charity Events and Festivals. Their system offers real-time reporting, providing actionable analysis of all activity, and the most proven data redundancy in the business.
Photo Marketing Solutions – FISH offers a number of photo marketing solutions that enable brands to take onsite photos of their guests with custom branded backgrounds and post them to Facebook, Instragram, Twitter, Micro sites, or email in real time.
Social Media Integration – Guests receive interactive enabled mechanics, such as wristbands, VIP Passes, key fobs, or Mobile eVouchers as they enter brand experiences. The guests register their mechanics and associate with their preferred social media account. The guests then engage automated technology or brand ambassadors with tablet PC's that check them into activations to facilitate Likes, and post photos and videos to their social media accounts in real time.
Analytics – real-time, measurable data that can be interpreted for future decision-making, strategic analysis and proven ROI. FISH collects not only registration data, but data that provides context and empowers better decision making. Data inputs (often referred to as "meta data") such as footprint size, weather, promotions, number of staff, etc are collected and analyzed to help their clients not only understand outcomes, but also understand what aspects of experiences contribute to driving those results.
The FISH track tower is a unique solution that is able to collect data via RFID tag. Here's an overview video:
FISH has recently partnered with our sponsors at Postano, creating a first-of-its-kind solution for fan and brand experiences for events, arenas and in-store retail. The integration enables brands to dramatically improve event experiences for fans by seamlessly connecting registration, badging, social sharing, and social visualization.
The FISH platform powers many of the worlds most recognized brand and events, including the US Army, US Air Force, Hyundai, Samsung, NFL, NBA and Major League Soccer.