While I'm really enjoying Google+ and the simplicity of the interface and great usability, Gmail seems to have gone a million miles an hour in the other direction. I opened an email in Gmail tonight and literally couldn't read the email: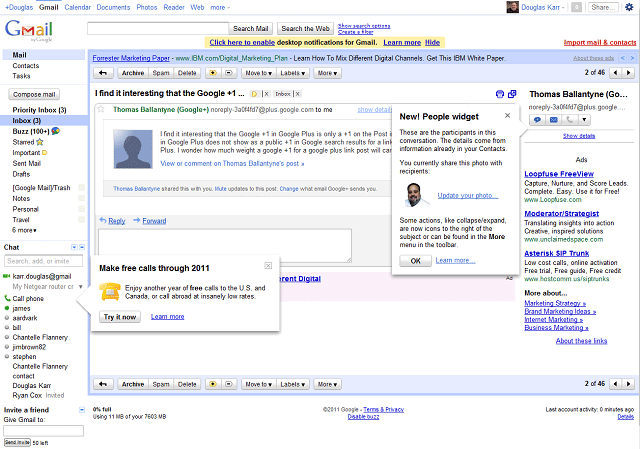 If you take a good look at Gmail today, it's got hundreds (no exaggeration) of navigation elements in the screen. It's absolutely ridiculous… everything from the contextual advertising (above and to the right), to sharing (top right), to inviting more users (bottom left), to all the callouts that physically cover the message I'm trying to read.
This is pure mayhem when you compare it to Google's baseline: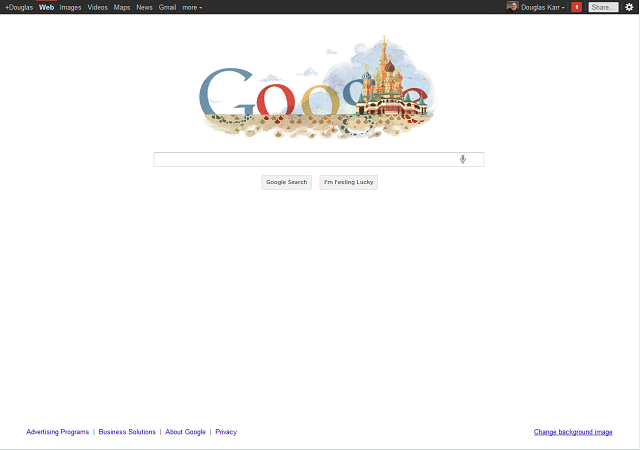 Here's a nice look at Google Plus: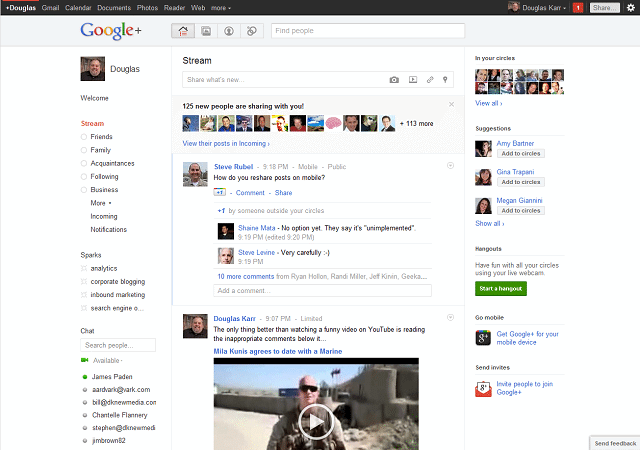 Thankfully, it looks as though the folks at Gmail realized the issue and a new user interface is coming soon:

I'm not simply ranting about Gmail… it's a lesson for every company. I once criticized a popular company regionally because they had over 200 navigation elements in their home page. It made the site unusable. While I understand that a company is proud of it's products, features, clients and other information… it's not necessary to document everything on a single page of your site or application.
Provide enough information for the visitor to find what they were looking for.
Provide options for users who wish to do more. This is called 'progressive disclosure'. In other words, only provide the absolute elements to a visitor so they can accomplish what they need to. And if they need to dig deeper, provide a path to make those options available.
Not everything has to be published on your site. Allow tools, plugins, forms, and other add-ons for people to make additional requests.
Make at least one person responsible on your team to fight and argue every additional element your internal folks want added to the home page. It should be a war! Depend on analytics to prove the issue – less will always result in greater usage and conversions.
In my opinion, the new Gmail interface could be simplified even more… perhaps with an advanced link within the navigation rather than every button for every action. Even better, allow people to hide and show the elements they care about most. I am looking forward to the update, though, so that I can at least read my email.