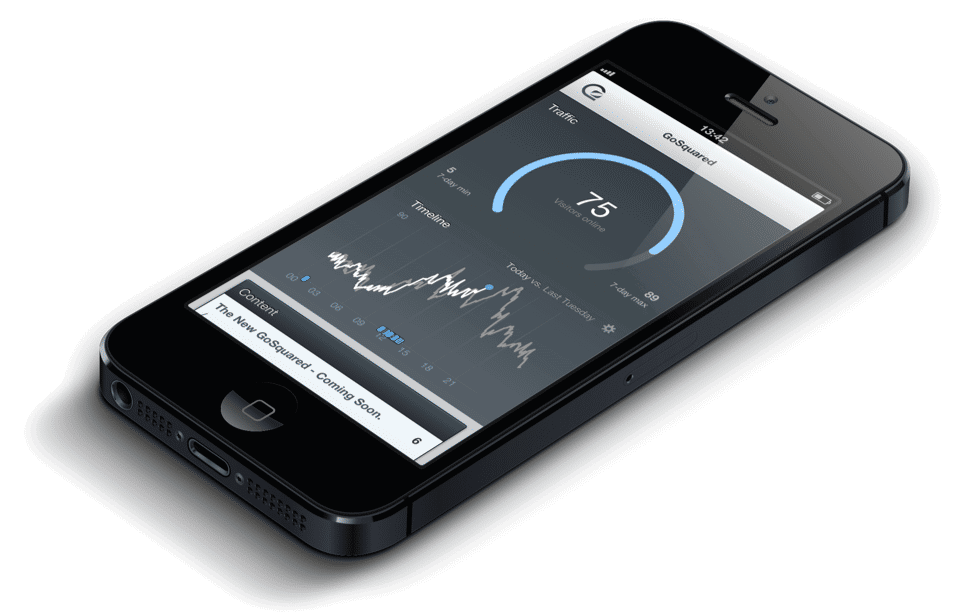 If you haven't heard of GoSquared, it's already running on over 30,000 websites! GoSquared markets itself as the simplest, easiest to use analytics ever. Not only do they aim to take visualization of analytics data to the next level, the data itself is all yours via their robust API. GoSquared aims to provide you with everything you need in an intuitive interface.
Key Features of GoSquared Analytics:
Now Dashboard – GoSquared's analytics platform ensures you can spot traffic spikes and issues the instant they occur. GoSquared shows you what's happening on your site in real real-time.
Trends – GoSquared puts your key metrics in context. Visitors, actively engaged time on site, bounce rate and more.
Visitor Analytics – GoSquared Visitor Analytics goes beyond graphs and charts to show you the people on your site, reading your blog and using your app.
Social – GoSquared has tight integration with top social networks such as Twitter, Facebook, Pinterest and even Dribbble for designers.
Daily Reports – GoSquared provides a summary of your performance delivered to your inbox every morning.
Teams – Team sharing is built in from day one. Invite everyone in your team to use GoSquared – the CEO, developers, designers and even sales, each can tailor their experience.
Engagement – GoSquared measures visitor engagement to understand the time people spend reading, scrolling, typing, and interacting with your site, so you can see what content is really working.
Developer API – Building data visualisations, content-shifting integrations, and custom dashboards is possible with the GoSquared API.
GoSquared also includes a productized WordPress plugin for download.