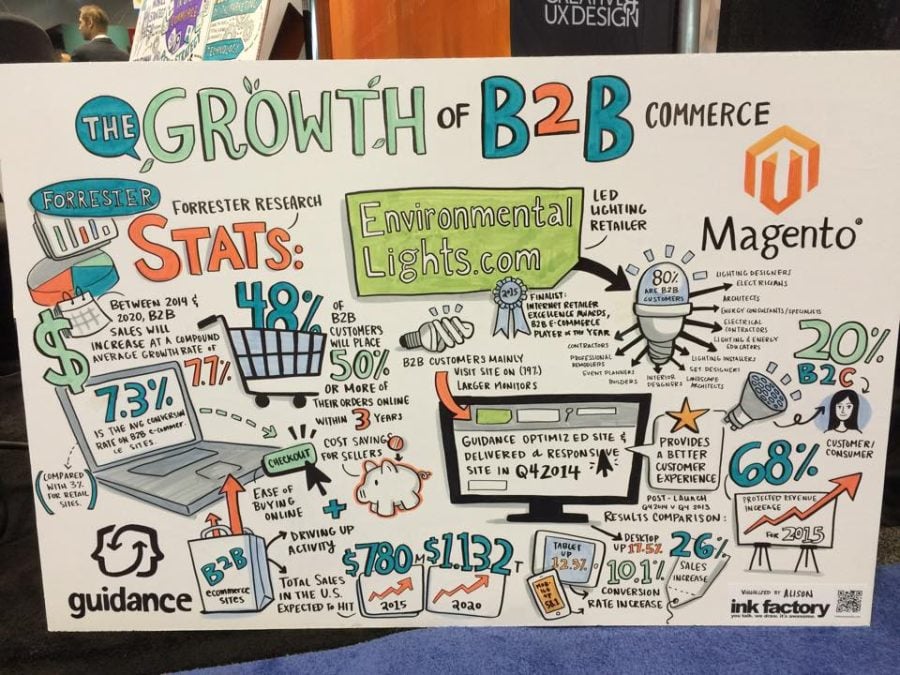 Once upon a time, I wanted to be an graphic artist. I do some work now but am floored by the folks I meet in the industry – I hesitate to think I could ever catch up after all these years. A few years of mechanical drafting also crushed my creativity – now it's all about symmetry. Anyways… when I was walking through the ICRE in Chicago, I arrived at the Guidance Solutions booth.
About Guidance
From high-transaction, fully-integrated eCommerce sites, to mobile applications, enterprise solutions and support services, Guidance provides a portfolio of lifecycle services to support your needs.
Guidance clients range from name brand retailers and consumer product manufacturers to publishers, service providers and charitable organizations.
Guidance enlisted the assistance of Ink Factory Studio to do Graphic Recordings during the conference. I tell you what – if you want to have a crowd of people around your booth… just add the Ink Factory Studio! Here are some of the works (or if you ask me… pieces of art!) from Alison:
New Opportunities in Digital Commerce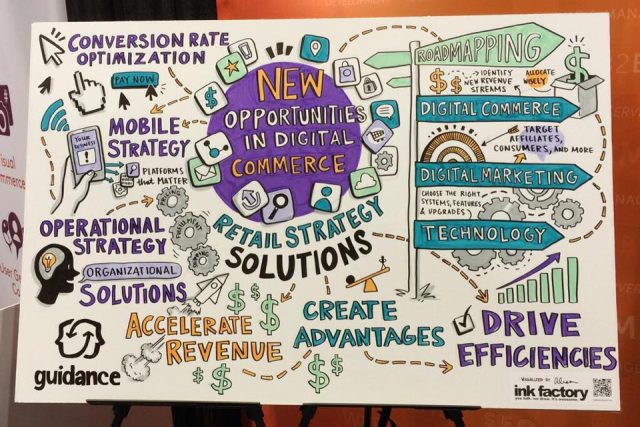 What are Graphic Recordings?
The term graphic recording may mean many different things to many people, but the root of the definition is quite simple. While actively listening to your discussion, we are synthesizing spoken words into illustrative text and visuals. These hand-drawn visuals are created in real-time, which allows the content to bloom into a storyboard saturated with information. Graphic recording adds another dimension to your discussion by creating a deeper understanding of the content at the same time motivating the entire room with the power of group genius. As defined by the Ink Factory Studio.
Ecommerce Trends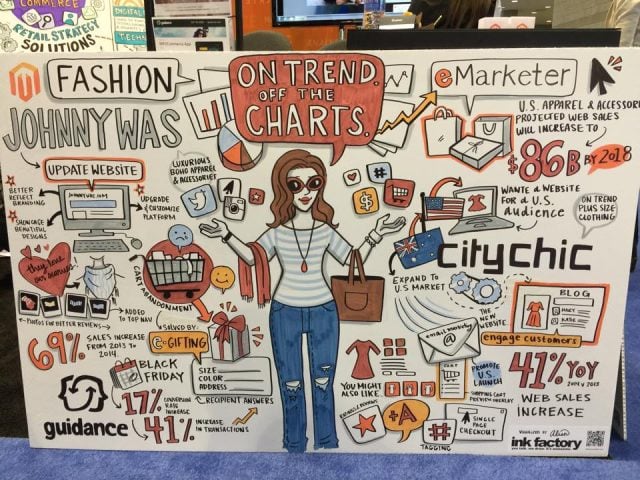 Omni Proof Your Business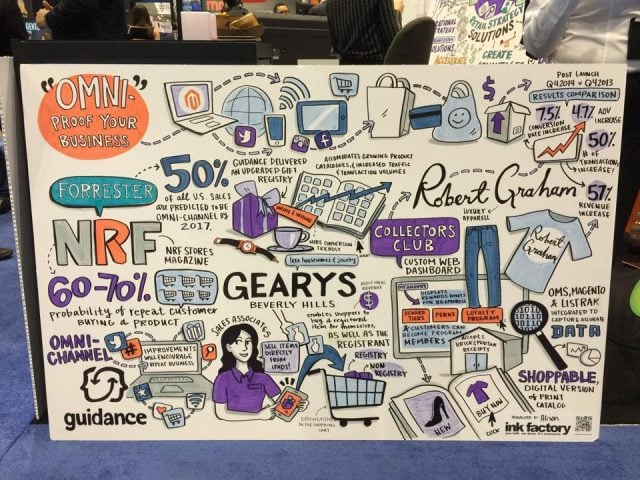 Growth of B2B Commerce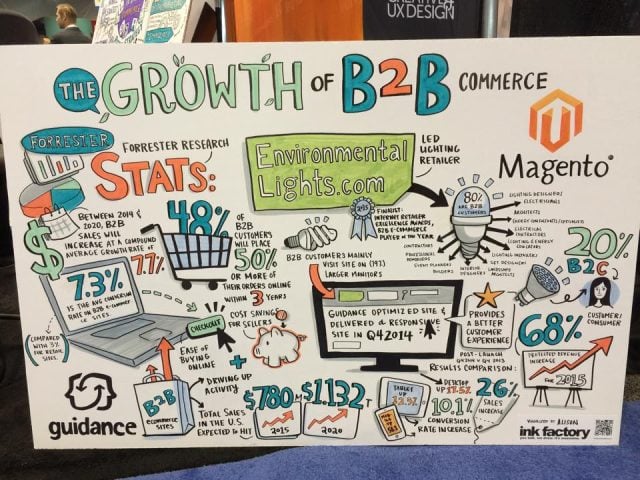 Personalization Drives Revenue