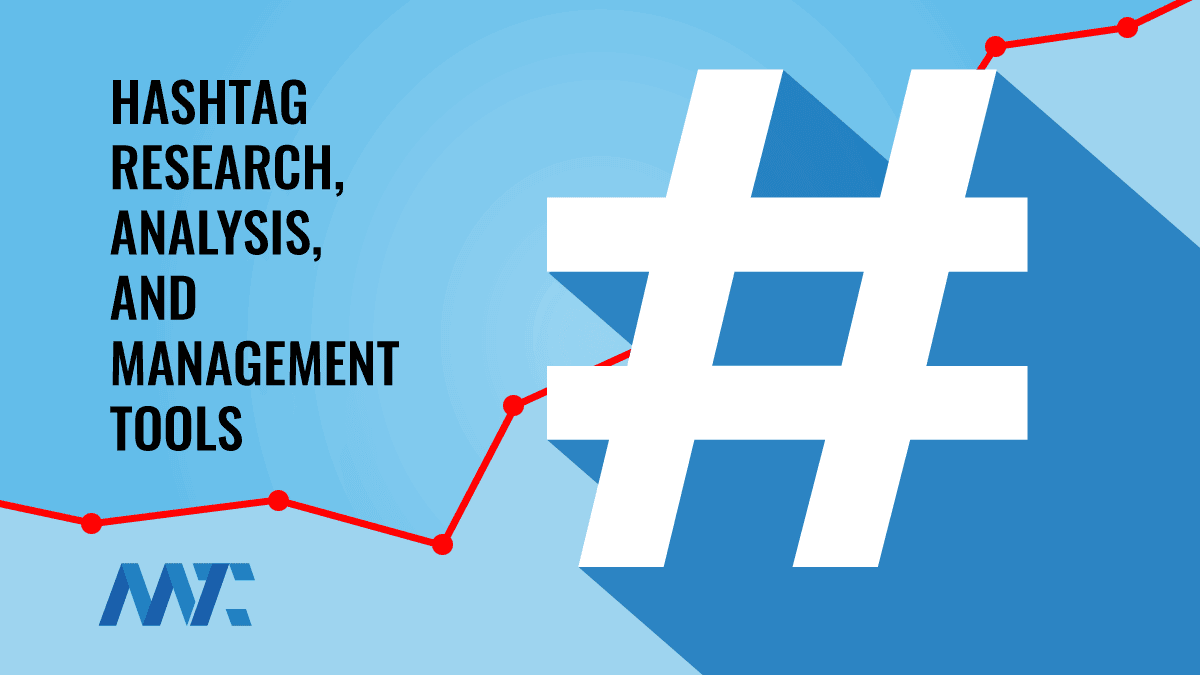 A hashtag is a word or phrase preceded by the pound or hash symbol (#), used on social media platforms to group content or make it more discoverable by others who are interested in a specific topic. Hashtag was the word of the year at one time, there was a baby named Hashtag, and the word was outlawed in France (mot-dièse).
The reason why hashtags are so popular is because they allow your post to be seen by a wider audience who might not already be connected with you. It's important to understand they were created as a service, as a way to shorten the process when it comes to finding more posts about topics you're interested in.

Kelsey Jones, Salesforce Canada
Here's a perfect example. I recently had my kitchen remodeled (it was 40+ years old) and the result has been amazing, but my kitchen window was a bit bare. I got on various visual platforms and searched for #kitchenremodel and #kitchenwindow to come up with some unique ideas. After viewing countless ideas, I happened across a great idea where the user used a closet rod to hang plants from. I purchased the supplies, stained the rod, shopped for hanging pots, and installed it. Almost everything I purchased was from a #hashtag search!
Hashtags are now a ubiquitous feature on many social media platforms, including Instagram, Facebook, LinkedIn, TikTok, and others. Apart from social media platforms, hashtags have also been adopted by other software systems for different purposes. For example, some project management tools use hashtags to help users organize tasks and projects. Hashtags have also been used in software for organizing bookmarks, and some email clients allow users to add hashtags to their emails to help them quickly locate and sort messages.
What Are The Benefits of Hashtag Usage?
Hashtag research and use are important for social media marketing for several reasons:
Increased Reach: Using relevant hashtags can increase the reach of your social media content beyond your existing audience. When users search for or click on a hashtag, they can discover your content even if they don't follow your account.
Enhanced Visibility: By using popular and trending hashtags, you can enhance the visibility of your content and increase the likelihood of it being seen by more people.
Brand Awareness: Consistently using a branded hashtag can help build brand awareness and encourage user-generated content. Encouraging your audience to use your branded hashtag can also help you track and measure user engagement and sentiment around your brand.
Target Audience: Hashtags allow you to target specific audiences with your content. By using niche or industry-specific hashtags, you can reach people who are interested in specific topics related to your brand.
Competitive Analysis: Hashtags also provide valuable insights into what your competitors are doing on social media. By analyzing the hashtags they use, you can gain a better understanding of their content strategy and identify opportunities to differentiate your own brand.
Trends: Being able to identify the trends associated with hashtag usage can assist marketers to time their own social media updates and campaigns to align with their popularity.
Overall, effective hashtag research and use can help you reach new audiences, increase engagement, and ultimately achieve your social media marketing goals.
Who Invented the Hashtag?
Ever wonder who used the first hashtag? You can thank Chris Messina in 2007 on Twitter!
Hashtag Humor
And how about some hashtag humor?
Hashtag Platform Features:
Hashtag research, analysis, monitoring, and management tools have an array of features:
Hashtag Trending – the ability to manage and monitor trends on hashtags.
Hashtag Alerts – the ability to be notified, in virtually real-time, of mentions of a hashtag.
Hashtag Research – quantified use of hashtags and key influencers that mention them.
Hashtag Search – identifying hashtags and related hashtags for use in your social media communications.
Hashtag Walls – Set up a real-time, curated hashtag display for your event or conference.
Some of these platforms are free and have limited capabilities, others are built for enterprise use to really drive your social media marketing efforts. As well, not every tool monitors every social media platform in real time… so you'll need to do some research before making an investment in a tool like this to ensure that you get what you need!
Hashtag Publishing Tools
Remembering to include the hashtags that you're targeting with your social media posts is important, so there are some great platforms that accommodate saved hashtags so that you can automatically publish them with each update.
Agorapulse has an amazing feature called hashtag groups. Hashtag groups are preset groups of hashtags you can easily save and reuse for your social media posts. You can make as many groups as you'd like with the tool.
Agorapulse also tracks your accounts' hashtag usage and social listening metrics automatically.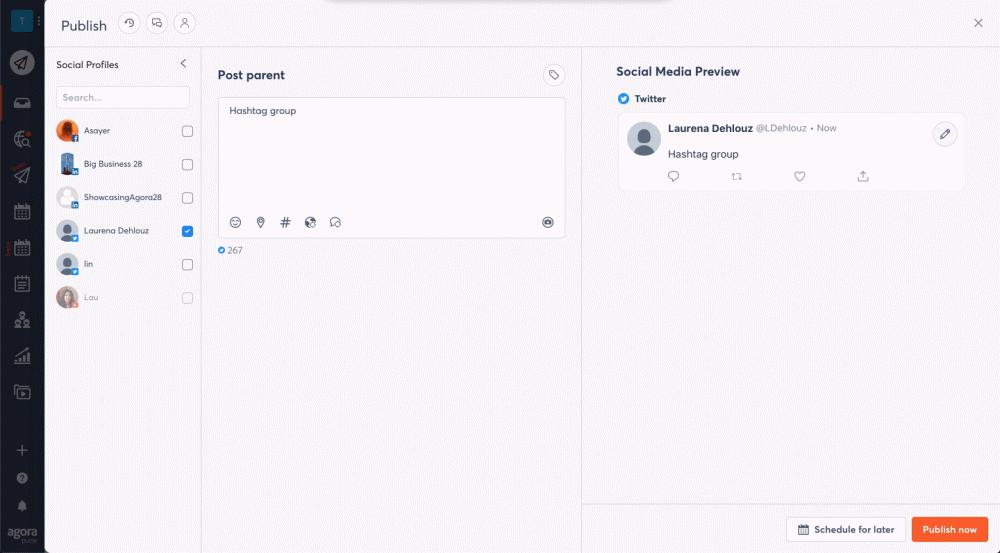 Hashtag Research, Tracking, and Reporting Platforms
There are several hashtag research platforms that include trends and can help you identify popular and relevant hashtags for your social media content. Here are a few key examples:
Disclosure: Martech Zone is a partner of Agorapulse and we are using affiliate links for several of the tools throughout this article.