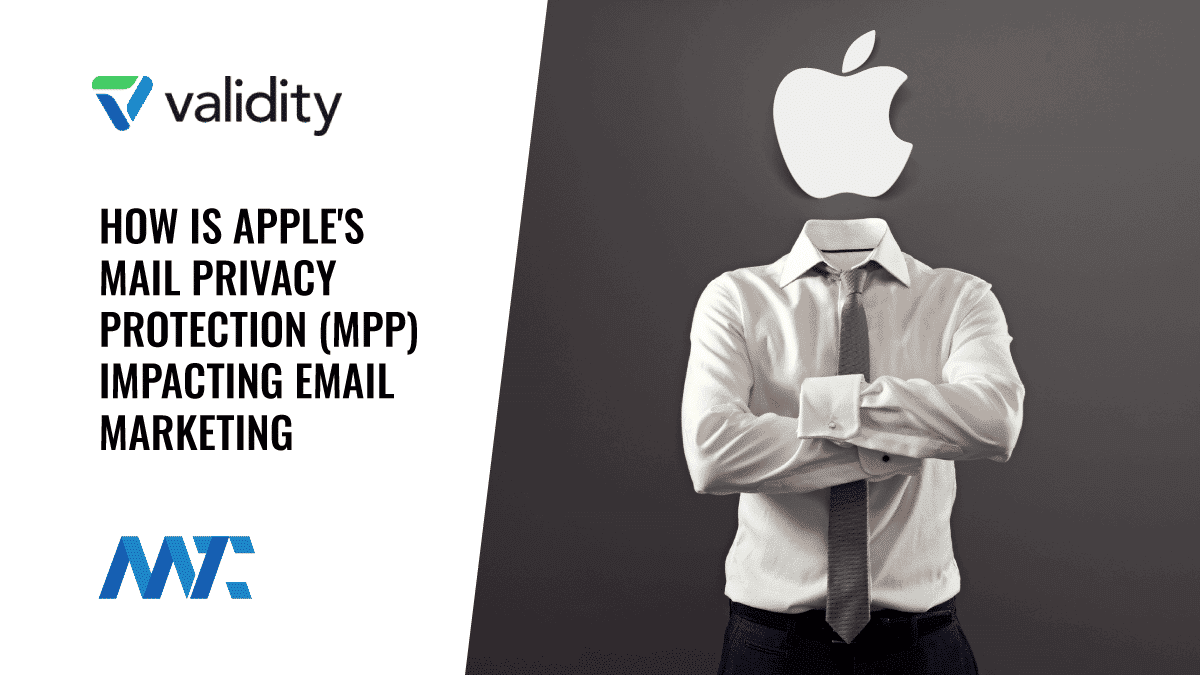 With the recent release of iOS15, Apple provided its email users with Mail Privacy Protection (MPP), limiting the use of tracking pixels to measure behaviors like open rates, device utilization, and dwell time. MPP also conceals users' IP addresses, making location tracking far more generic. While the introduction of MPP may seem revolutionary and even radical to some, other major mailbox providers (MBPs), such as Gmail and Yahoo, have been using similar systems for years.
To better understand MPP, it's important to take a step back and first understand how marketers' open rate measurement experience will change.
Image caching means the images in an email (including tracking pixels) are downloaded from the original server and stored on the MBP's server. With Gmail, caching takes place when the email is opened, allowing the sender to identify when this action happens.
Where Apple's plan diverges from others is when image caching takes place.
All subscribers that use an Apple mail client with MPP will have their email images prefetched and cached when the email is delivered (meaning all tracking pixels are downloaded immediately), causing the email to register as opened even if the recipient did not physically open the email. Yahoo operates similarly to Apple. In a nutshell, pixels are now reporting a 100% email open rate which just isn't accurate.
Why does this matter? Validity data shows that Apple dominates email client usage at about 40%, so this will undoubtedly have an impact on email marketing measurement. For instance, established marketing practices such as location-based offers, lifecycle automation and the use of different technologies for limited offers like countdown timers will be harder, if not near impossible to use effectively because open-rates just aren't reliable.
MPP is an unfortunate development for responsible email marketers who already stick to ethical best practices that actually enhance subscriber experience. Take the idea of being able to measure engagement using open rate in order to opt-down infrequently active subscribers, and likewise, proactively opt-out inactive subscribers. These practices, when utilized correctly, are important drivers of good deliverability, but are going to be increasingly difficult to implement.
The launch of GDPR just a few years ago showcased why the industry is embracing ethical marketing.
GDPR took a lot of what was already considered best practices – more robust consent, greater transparency, and broader choice/preferences – and made them a requirement. Even though some email marketers considered it a headache to comply with, it ultimately resulted in better quality data and a stronger brand/customer relationship. Unfortunately, not all marketers followed GDPR as closely as they should or found loopholes such as burying consent for pixel-tracking in lengthy privacy policies. That response is likely a major reason that MPP and similar practices are now being adopted to ensure marketers follow ethical practices.
Apple's MPP announcement is yet another step towards consumer privacy, and my hope is that it can re-establish customer trust and re-strengthen the brand/customer relationship. Luckily, many email marketers started adapting well before the MPP launch, recognizing the inaccuracies of open rate metrics, such as pre-fetching, caching automatic image enablement/disablement, filter testing and bot sign-ups.
So how can marketers move forward in light of MPP, whether they've already started to adapt to ethical marketing principles, or whether these challenges are new?
According to DMA research report Marketer Email Tracker 2021, only a quarter of senders actually rely on open rates to measure performance, with clicks used twice as widely. Marketers need to shift their focus to a more complete and holistic view of campaign performance, including metrics such as inbox placement rates and sender reputation signals. This data, combined with metrics deeper in the conversion funnel such as click-through rates and conversion rates, allow marketers to effectively measure performance beyond opens, and are more accurate and meaningful measurements. While marketers may need to work harder to understand what motivates their subscribers in order to engage them, MPP will encourage email marketers to be more intentional about acquiring new subscribers and stay focused on the metrics that will truly move their business forward.
In addition, email marketers should take a look at their current database of subscribers and evaluate it. Are their contacts up-to-date, valid and do they provide value to the bottom line? With an emphasis on acquiring more subscribers, marketers often neglect the time required to ensure the contacts they already have in their database are actionable and useful. Bad data destroys sender reputation, hinders email engagement, and simply wastes valuable resources. Which is where tools like Everest – an email success platform – come in. Everest has capability that ensures lists are clean so that marketers can then focus their time and money communicating and connecting with valuable subscribers who actually have the potential to convert, rather than wasting it on invalid email addresses that result in bounces and undeliverables.
Once data and contact quality is ensured, email marketers' focus should shift to good deliverability and visibility in subscriber's inboxes. The path to the inbox is more complex than most email marketers think, but Everest also takes the guesswork out of email deliverability by providing actionable insights into campaigns. Everest user,
Our deliverability has increased, and we are in a better position to remove the unwanted records much earlier in the process. Our inbox placement is much stronger and is continually going up…to remain successful we are taking all measures and using the best tools in the industry to do so.

Courtney Cope, Director of Data Operations at MeritB2B
With visibility into email marketing metrics and sender reputation, as well as identifying problem areas and providing steps to resolve them, these types of tools are invaluable to email marketers.
In light of MPP and a renewed spotlight on marketing best practices, email marketers must rethink metrics and strategies in order to be successful. With a threefold approach – rethinking metrics, evaluating database quality and ensuring deliverability and visibility – email marketers have the best chance of maintaining valuable relationships with their customers regardless of the new updates coming out of major mailbox providers.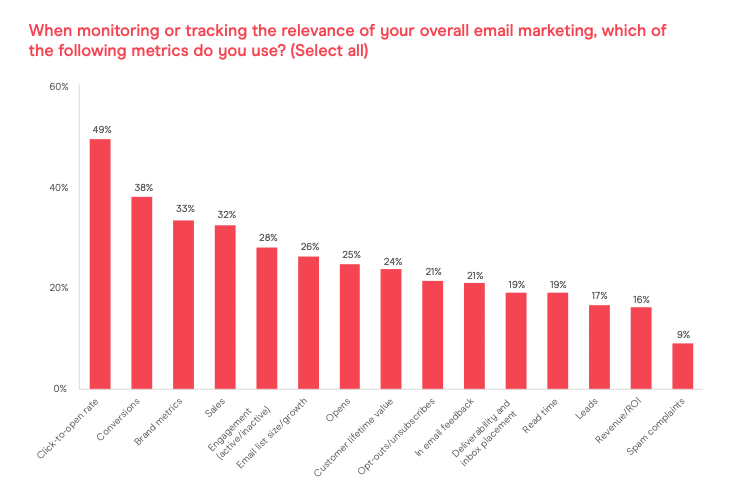 Download the DMA's Email Tracker 2021 Report