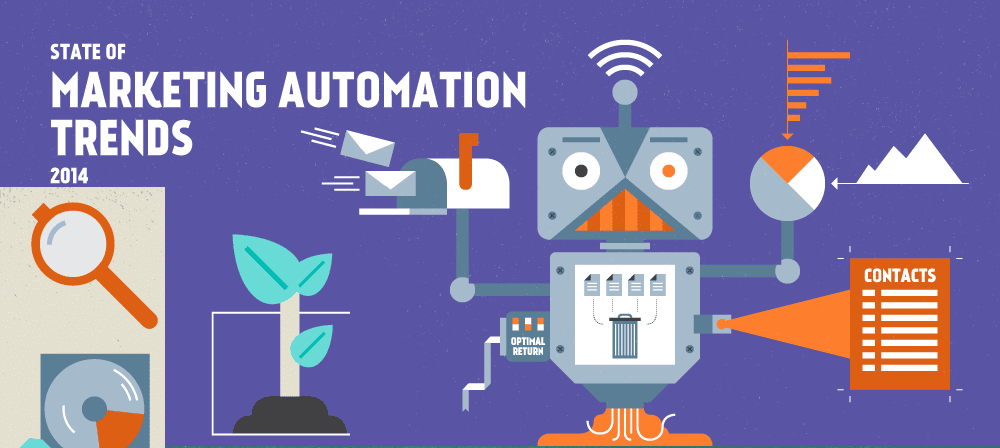 We've written about the loose understandings surrounding what marketing automation is, and shared some of the B2B challenges in the marketing automation industry. This infographic from Marketo, who teamed up with Software Advice, shared this infographic on where they combined the results of hundreds of companies to determine what drives organizations to purchase marketing automation systems.
Did you know that 91% of buyers are evaluating marketing automation for the first time? This didn't surprise us, as we know that marketing automation is becoming more widespread each year—more and more companies understand that to remain competitive, marketing automation is necessary. Another key finding was that the top reason companies evaluate marketing automation software is to improve lead management and automate processes. Dayna Rothman, Marketo
The infographic responds to 3 common questions… the who, why and what of marketing automation:
Who is looking for marketing automation software?
Why are companies looking for marketing automation software?
What's the most requested capability in marketing automation software?
Our only advice when selecting a marketing automation provider is this… don't go out and ask What's the Best Marketing Automation Solution?. Marketing automation providers all differ on the focus of their features, benefits, and the processes that they support. Our advice to companies is to first map out your marketing processes for acquisition, retention and upsell opportunities and then map those processes to the marketing automation software. Select the software that bests supports your processes. And don't break the bank on a solution, you're going to need a lot more resources to implement a marketing automation solution than just subscribing to the service!