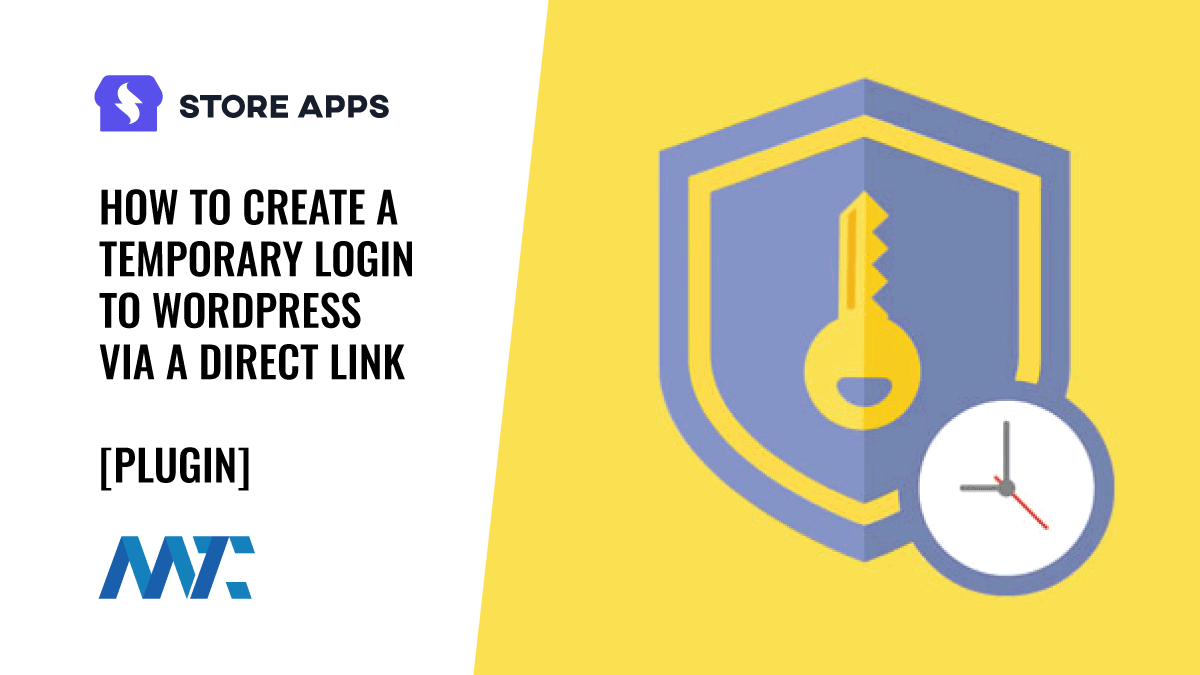 I've worked across hundreds of clients with WordPress, developing themes, plugins, integrations, etc. For the most part, a tried and tested theme or plugin that has a great rating and reputation operate seamlessly on a client site. But, every so often, a plugin or theme will throw a bug or may even take down the site altogether.
This week, I actually had an issue on our corporate site where updating the Elementor Plugin (which I highly recommend as a visual page builder) initiated a process to update settings in the database. The process started but never finished… and if I clicked on it to manually finish it, my site would error.
I contacted the support team at Elementor since there was nothing I could actually do to correct the problem. They quickly responded and asked for temporary access to the site with administrative permissions and recommended the Temporary Login Without Password plugin, a plugin developed by the Store Apps team.
Temporary Login Without Password WordPress Plugin
Within minutes, I loaded and activated the plugin, and had a direct URL to enter into the ticket that provided them with the access they needed. Best of all, it didn't require registration on their part at all.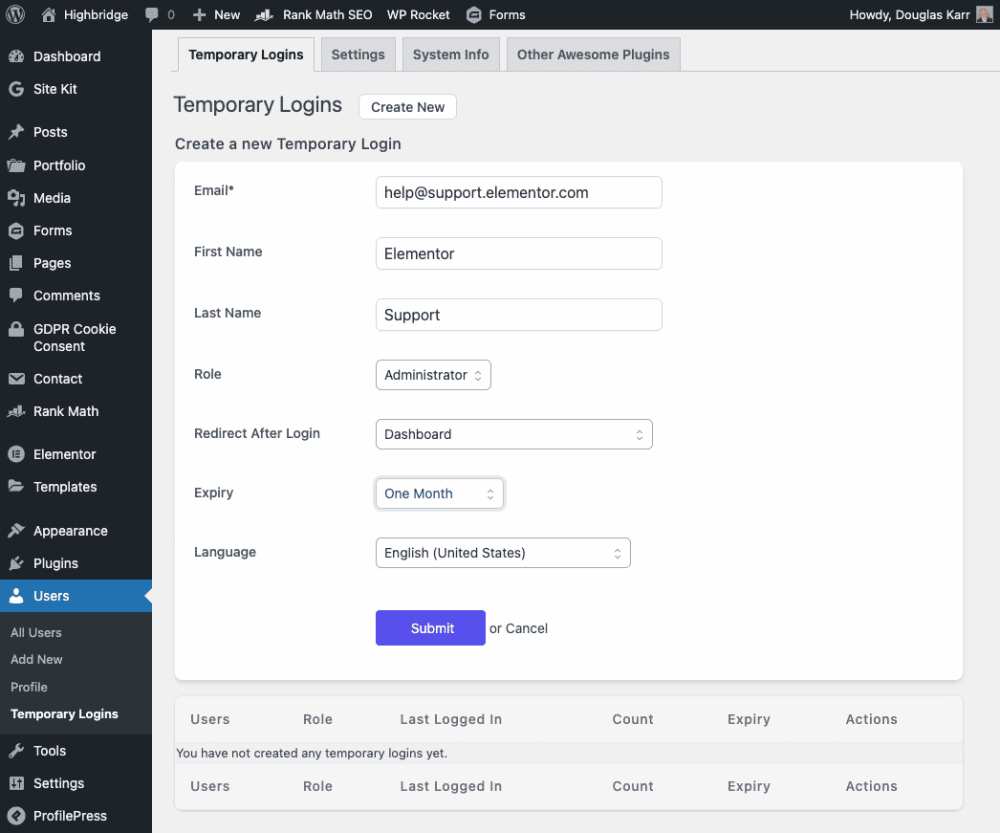 This is a fantastic plugin because it doesn't require you to have to go back and delete the account you created, making you vulnerable to a bunch of unused accounts that may have easy passwords to hack.
The plugin is everything you need, providing the following features:
Create unlimited temporary logins
Create temporary logins with any role
No username and password are required. Login with just a simple link
Set account expiry. So, a temporary user can't login after the expiry time
Various expiration options like one day, one week, one month, and many more. Also, set a custom date
Redirect user to a specific page after login
Set a language for a temporary user
See the last logged in time of a temporary user
See how many times a temporary user accessed your setup
I'm so impressed with the plugin that I've added it to our list of Best WordPress Plugins for your business site.
Temporary Login Without Password Plugin
Disclosure: I'm using my affiliate link for Elementor in this article.