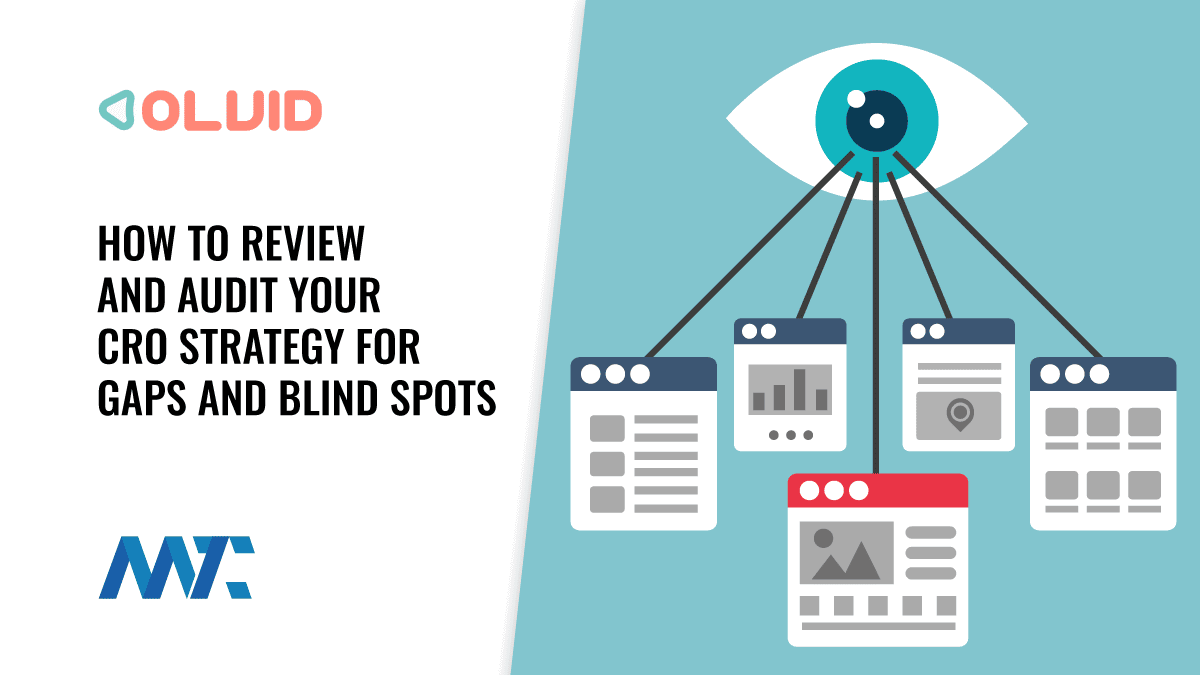 It could legitimately be argued that Conversion Rate Optimization (CRO) is an art form within its own right as far as skilled marketing departments are concerned. Optimizing conversions can fundamentally make all the difference between receiving traffic and seeing your flow of visitors perform the desired actions on-site.
For smaller businesses, it can be difficult to constantly ensure that your pages are fine-tuned to leverage conversions, but there are many ways in which pages can be successfully audited without taking up too much time and resources.
What is Conversion Rate Optimization?
Before we look at how businesses can work on bolstering their CRO efforts, let's explore what the term actually means in real terms.
Conversion rate optimization refers to the volume of visitors who perform a desired action on a website. This doesn't necessarily involve making a purchase or seeing money change hands, and it could refer instead to mailing list sign-ups or the filling out of a form on-site. It could even involve the simple act of clicking a specific link.
As the diagram above shows, CRO represents the pivotal moment where a business that has identified its product and market can begin to undergo growth in a sustainable manner.
Although most businesses will have worked to produce a functional sales funnel for their product, they're placing themselves at a disadvantage should they fail to apply any meaningful CRO on-site. With this in mind, let's take a look at some of the essential approaches that can be taken in auditing and reviewing their conversion rate optimization strategy.
Tip 1: Identify Where Your Priorities Lie
There's little point in undergoing a CRO audit if you don't know what your business is looking for.
Take the time necessary to ensure that your organization is on the same page in terms of which conversions should be tracked and set up consistent conversion goals that all departments are aware of and that can be followed.
Once you're clear about where your priorities lie, be sure to audit your most conversion-oriented pages that have sufficient levels of traffic in order to gain more tangible figures to analyze.
When it comes to identifying where to optimize within your funnel, top-of-the-funnel content that generates initial interest doesn't have to carry such a heavy level of scrutiny due to the fact that it isn't directly responsible for conversions.
Instead, look to prioritize pages that are key avenues in your customers' journey. Specific landing pages, calls-to-action, sign-up pages, whitepapers, or demonstration pages should all be analyzed accordingly to efficiently identify what can be optimized further and where customers may be abandoning the funnel.
Tip 2: Utilize the Right Tools to Get to the Problem's Source
The easiest way to audit your CRO strategy and spot any holes in your approach is to utilize the tools available online to provide greater levels of insight into visitor behavior and why they may be navigating away from key pages in your funnel. These tools can include:
Heatmaps – The brilliant thing about heatmaps is that they can offer a clear visual insight into how users interact with key elements of your pages. These insights can include the links that visitors click, how far they scroll through pages, what grabs their attention on pages, what text they read or miss, and how long they spend looking at specific elements. Platforms like Microsoft Clarity provide heat map visualizations that are illustrated by warmer colors that signify a greater level of user focus and cooler colors denoting less interest in certain areas.
Multivariate Testing – Another excellent way of auditing your CRO content is to utilize a multivariate testing platform. Multivariate testing takes the task of A/B testing to another level by embedding a variety of different elements on pages and testing how users interact with them. Because it tests a far greater range of on-page elements, multivariate testing can help businesses get to the bottom of exactly what works and what doesn't as far as visitors are concerned. This empowers more marketers to be bolder in the types of CTAs they use and the forms they embed on-site.
A/B Testing Versus Multivariate Testing:
Tip 3: Scrutinize Your Ideal Customer Profile
Things can change quickly when it comes to digital marketing. Customer profiles can alter drastically as new trends emerge and interests evolve over time. The more specific your Ideal Customer Profile (ICP) can become, the better your content and funnel can be optimized to keep the right audience engaged.
Your ICP, when correctly researched, can help you to know how to approach your landing page, offers, and blog posts to better nurture intent. However, changing interests can mean that your ICP can change quickly, so it's important to monitor who's buying your product, who's talking about your brand on social media, and who is signing up for your mailing list to know who you're marketing to. 
Tip 4: Report Your Findings
The results of your audit aren't worth much if you're not making your entire business aware of your findings. Sharing your customer profiles and pain points with the rest of your marketing team, managers, and other relevant departments paves the way for better cohesion and understanding throughout your organization.
Results can be documented, shared, and discussed via presentation software. Platforms like Envato Elements can offer pre-prepared slides that the relevant information can be added in order to share insights in a more engaging way.
For businesses seeking to build a comprehensive CRO strategy, it's essential to continually audit and review your funnels and processes. With the right blend of inflection and tools, it's possible to maintain a strong stream of conversions no matter what turns may lie in the road ahead.
Disclaimer: Martech Zone has updated this article with its affiliate links for some of the vendors.