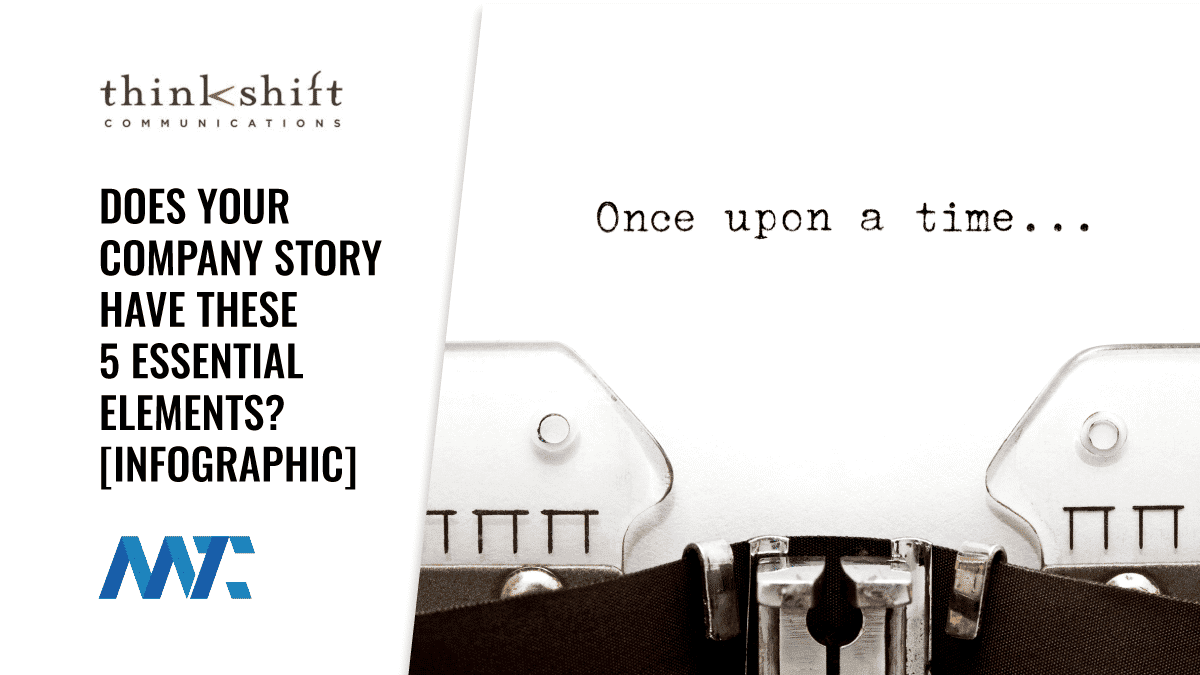 I love design, but I'm a terrible designer. I love development, but I'm quite the hack. And I write daily on Martech Zone and I've authored Corporate Blogging For Dummies, but I don't classify myself as a writer.
I recognize a great design, I am blown away by great development, and I love great writing. We just launched a new corporate site for Highbridge, so this advice from Thinkshift was perfect timing on how we could share our company's story.
Don't have dramatic beginnings? Don't worry. The trick is building an engaging narrative that pulls people through to the end. Five essential ingredients will get you there. Our storytelling map walks you through them and illustrates them in action with our story about New Resource Bank's founding, vision and mission.
The Five Elements To A Great Company Story
The five essential elements to a great company story are:
Inspiration -What sparked the founding of the business? Who was involved and what motivated them? What problem were they trying to solve? What were their vision and mission?
Challenges – What challenges did the founders and others overcome to build the business? These could be internal or external, micro, or macro. What did they do to overcome them?
Claims to Fame – What makes you stand out? What's your most remarkable asset? It could be pioneering thinking, a new way of doing business, a new technology, a new product or service, etc.
Accomplishments – Where are you now? What have you achieved with the business? What are you actively engaged in? What has your impact been? To what extent have you addressed the inspirational problem?
Vision – What's next? What are you shooting for? What keeps people involved in the business?
The infographic goes on to help you write your company story in a compelling manner:
Start with your hook – your unique value proposition (UVP), a compelling fact, or an anecdote.
Inspiration – Don't be afraid to put your big idea out there.
Accomplishments – If you can quantify your accomplishments, do so.
Challenges – don't whitewash: just state them simply and say what you did to address them.
Claim to Fame – A third-party accolade has much more impact than what you say about yourself.
Achievements – Focus on specific achievements.
Vision – Make a strong close and echo the story's opening.
Tip: If you really want a more detailed and in-depth process for developing your brand's story, I'd highly recommend the Book, Building a StoryBrand: Clarify Your Message So Customers Will Listen, by Donald Miller.
Here's the full infographic from Thinkific with a well-written example inserted:

Disclosure: I'm using my Amazon affiliate link for the book in this article.