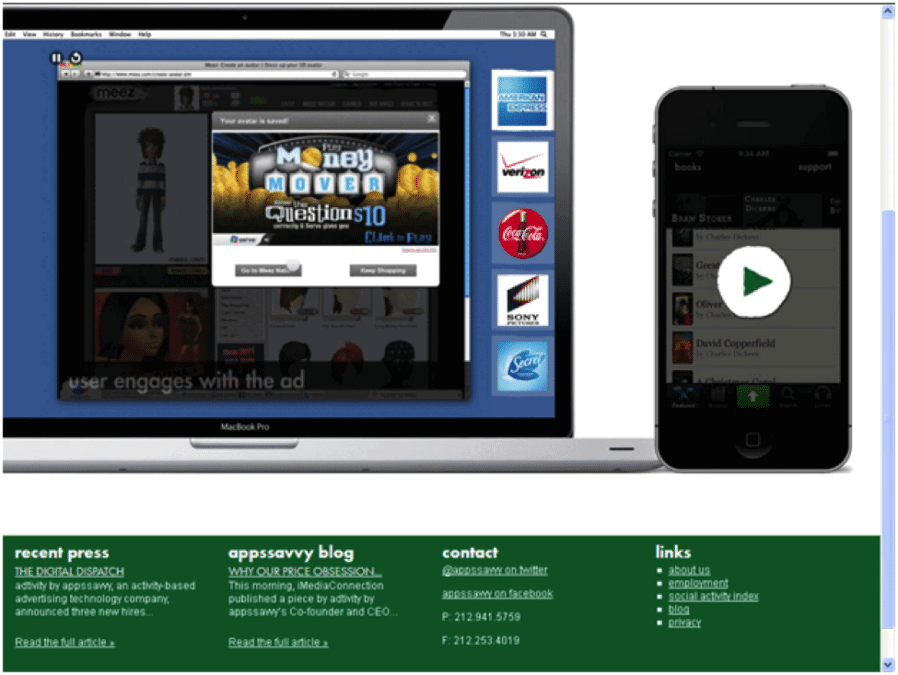 Over time, marketers have developed unique and innovative methods to generate leads. But online ads still retain a dominant position in the marketplace. Appssavvy's study, "Social Activity Index – Measuring the Effectiveness of Social Advertising" conducted in April 2011, reveals that advertising integrated into social activities that is spread across social games, applications, and web sites is 11 times more effective than paid search, and twice as effective as rich media.
Traditional Internet ads, in the social media or elsewhere, are box or banner ads. While effective initially, such ads now generate low CPMs and have decreased in effectiveness over the years. The 2010 Harris Interactive poll reveals that 43 percent of internet users ignore banner ads. This is partly due to the fact that social network users have less time (and attention span!) to devote to ads, which they consider as a distraction.
Appssavvy tries to ensure that social media advertisements deliver a healthy ROI with a new approach to online ads.
Adtivity by Appssavvy is a scalable activity-based advertising technology platform that allows marketers to unlock new advertising opportunities rather than simply buy space in the existing inventory.
The Adtivity platform makes sure users remain receptive to its ads. It tracks user behavior and deliver the ad when the user takes a break in the middle of an activity. It also ensures that the ad integrates to the overall experience. In other words, it shows relevant ads, makes sure that the ads relate to the user's favorite activity, and tries not to interrupt the user.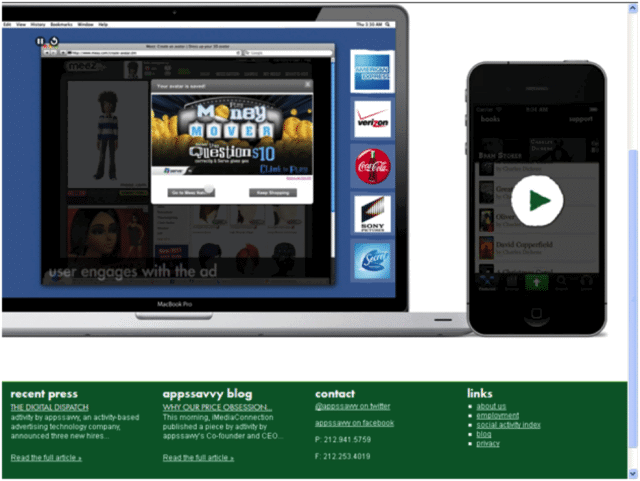 The marketer gets insight into the effectiveness of the ads through campaign metrics, analytics and research supplied by Adtivity.
For more information, pricing, or to start publishing ads using Adtivity, please visit:  http://appssavvy.com/#contact.