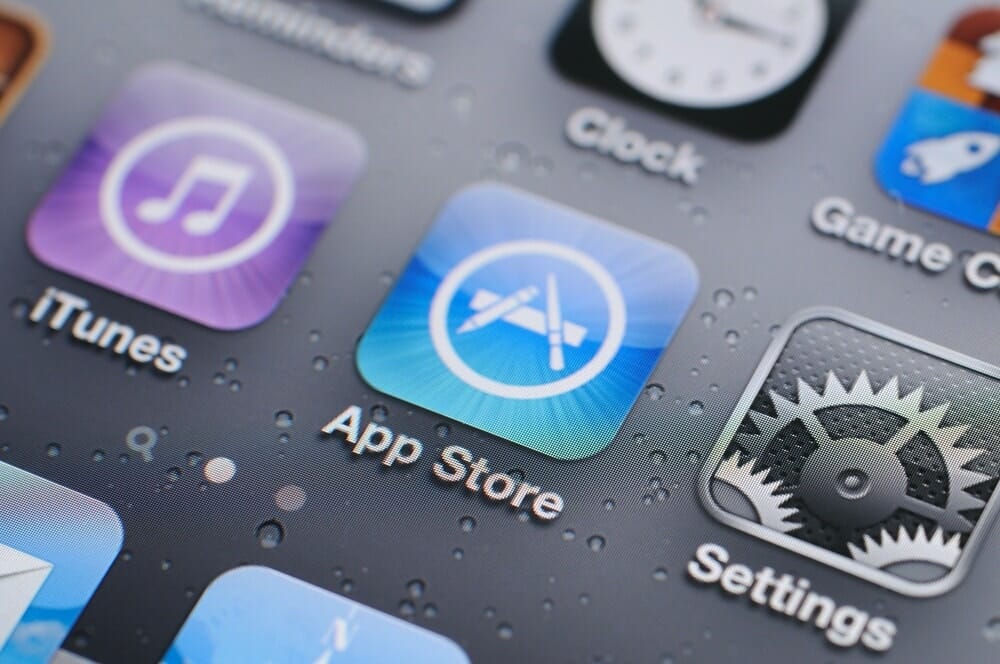 App marketing has always been a key factor in delimiting regular apps from successful apps. A good marketing campaign can not only make the product more enticing but also bring it into the attentions of more people. And sometimes, that's all an app needs. There are a lot of good apps that don't get nearly as many hits as they deserve because their marketing campaign was lackluster or inaccurate in capturing the app's essence.
With the New Year coming as well, a lot of people will be purchasing new phones, on which they have to reinstall their apps. This is as good a time as any to start maintenance on your app and make sure yours is among the software that gets transferred over and not just discarded. In this article, I will be exploring some great ways for mobile app developers to use the upcoming holiday season to their advantage and boost the overall performance of their apps in the marketplace through focused marketing.
Mobile App Icon: Your First Impression
When you are browsing the app store, the first thing you notice is a mobile app icon. That small image can make the difference between a person tapping on your app or continuing to browse. Surely everyone has at least once experienced a situation where they would skip checking an app because it had a low-resolution icon that was just unattractive. Coming up with an appealing, cool looking image will increase the number of hits your apps gets considerably.
Beauty is universal, and everyone is attracted by it. That is why an app's marketing aesthetics must be on point. Once opened, your app's page must carry on where the icon left off. Developers must provide some great app screenshots that capture what the app is about, as well as an app demo video which further explains the benefits of downloading the app, in a visually pleasing way.
Mobile App Promotion: Play to Your Strengths
The holidays are just around the corner, This means that a lot of people will be shifting their focus from what they normally do or search for on their devices to things related to the upcoming holidays. This is a great opportunity for you to increase business. While the holiday season is underway, it is important to understand what people will be after, and try to implement that knowledge in your app and what your app can provide for consumers now more than ever. Some examples might be offering deals on things related to holidays like Christmas decoration products If you have developed a retail mobile app.
Anything from product discounts and partnerships with competent holiday service providers to giving your app a holiday feel can help you boost app hits and user activity. About the latter, it's a very good idea to adapt your app so that it's in the Christmas spirit, which is what everyone is looking for in this period. If your app is a mobile game, you could add a Christmas theme for your characters or locations, or implement a Christmas themed level.
Mobile App Ads: Tweak Ad Playing Times
It is worth taking into consideration that the holiday season implies a lot of people will be spending more time at home that usually. This means that while browsing the internet or using apps, they will be far more predisposed to re-watching an ad only because their time spent on devices has increased considerably. It's a good idea to modify how frequent your ads play in your app so that they do not become a nuisance to the user. Getting bombed with the same ad all day long will more likely make the user quit your product altogether, let alone check out your sweet holiday deals.
Mobile App Download: Adjust for Consumer Influx
The upcoming period will be a time of sharing and gifting your loved ones. This means that a large number of people will be receiving new phones. Also, depending on the nature of your app, the holidays will more or less boost your user cap naturally. What this all means is that a large number of new users is heading your way. It is an excellent opportunity to add some newcomer marketing to the app, such as cool deals for new users or other packages which emphasize on the user being new.
Conclusion
That being said, app developers have their work cut out for them. The holiday season is not something to be intimidated by as an app developer, but rather something to perceive as a challenge to grow. The best part is that the cycle will repeat and each year you will have more insight on how to approach the holidays.